Pairing NetSuite and RF-SMART
Chubbies implemented NetSuite to help them achieve an integrated purchasing strategy, as well as provide transaction-level detail. However, they also needed a solution to help manage inventory. "Prior to RF-SMART, our employees were not receiving properly against transfer orders, we were not adjusting for mis-ships, our inventory counts were inaccurate and the inventory at our fulfillment center was not as good as it should have been," said Hunter Leeming, Internal Operations Manager. Hunter was also faced with a lack of visibility. "We didn't know if discrepancies in our inventory were a result of manual errors, inventory loss or shrinkage." The team at Chubbies knew they needed a way to gain more control and insight into their inventory.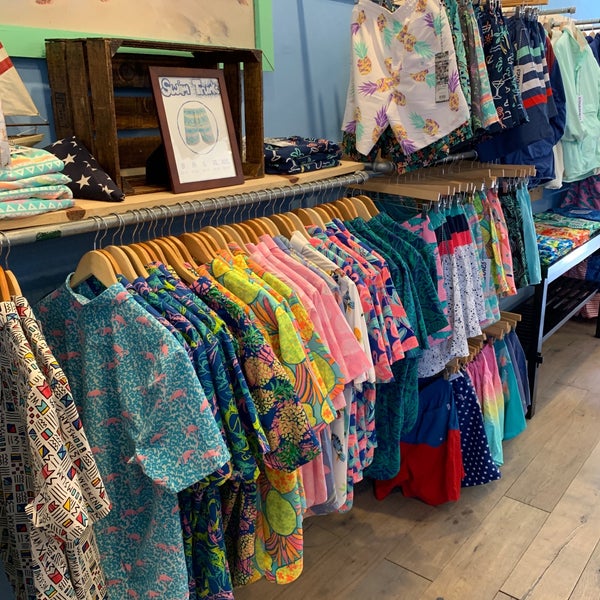 Based on a recommendation from NetSuite and other customers, Chubbies chose RF-SMART to manage their inventory. "We wanted a solution that could support us as our business continues to grow," said Hunter. "RF-SMART gives us true insight into our inventory and control over it. That's really important."
Trying Inventory Management on for Size
"RF-SMART was a basic bundle installation, so implementation was really easy," said Hunter. "Training was great. They were able to provide detailed instructions for each transaction, which was very helpful."
Chubbies uses RF-SMART across their retail stores for inventory management, including receiving and stock counts. Employees receive replenishment orders while the store is open, something they were previously not able to do. Any necessary inventory adjustments are made in NetSuite, and the goods are then put on the floor where retail floor associates can see what's available in the system. "We have better confidence in RF-SMART than QuickBooks," said Hunter.
Employees are saving time with inventory adjustments automatically created via RF-SMART. By eliminating a process that previously required manual data compilation, both the inventory management and finance teams are saving hours of labor every month. "We have confidence in our inventory now and we're saving massive amounts of time," said Hunter.
Chubbies employees use RF-SMART to complete full physical inventory counts monthly for each retail store. "Inventory counts are much quicker with RF-SMART," said Hunter. If there are discrepancies, store managers assign recounts via RF-SMART directed count. This allows managers to have full confidence in their inventory numbers as the counts are now validated – something they did not previously have. "Understanding where our inventory numbers are coming from has been really important," said Hunter.
What's more, the administrative tools within RF-SMART allow managers to know which employees are counting or receiving which items. Store managers like the additional accountability and the corporate team is benefitting from the visibility brought by RF-SMART. "We couldn't fathom this level of insight and transparency when we were using the old systems," Hunter said. Using RF-SMART, Chubbies knows exactly where their inventory is and can provide clear answers to any inventory-related questions.
Collaboration by Design
Hunter is now working with RF-SMART on Chubbies' growth roadmap. Hunter is looking to add Sales Order Picking, Transfer Order Picking, and Receiving to be able to pick transfer orders and move inventory fluidly between locations. "I'm working with the RF-SMART team to understand how we can leverage RF-SMART in other areas of our business," Hunter said. By accommodating custom business processes, RF-SMART will be a tailor-made solution - bringing Chubbies exactly the functionality they needed.