Kevito Group chose RF-SMART because of the system, experience and functionality. "RF-SMART is a very mature system, but what is more attractive are the years of experience the team has," said David. "It was very apparent that not only were we getting the functionality we needed, but we were also getting access to the best of business practices." RF-SMART took a very measured approach with Kevito Group, outlining the functionality benefits and best practices for the Food & Beverage industry. "They made sure that we had the solution that fit our needs," said David.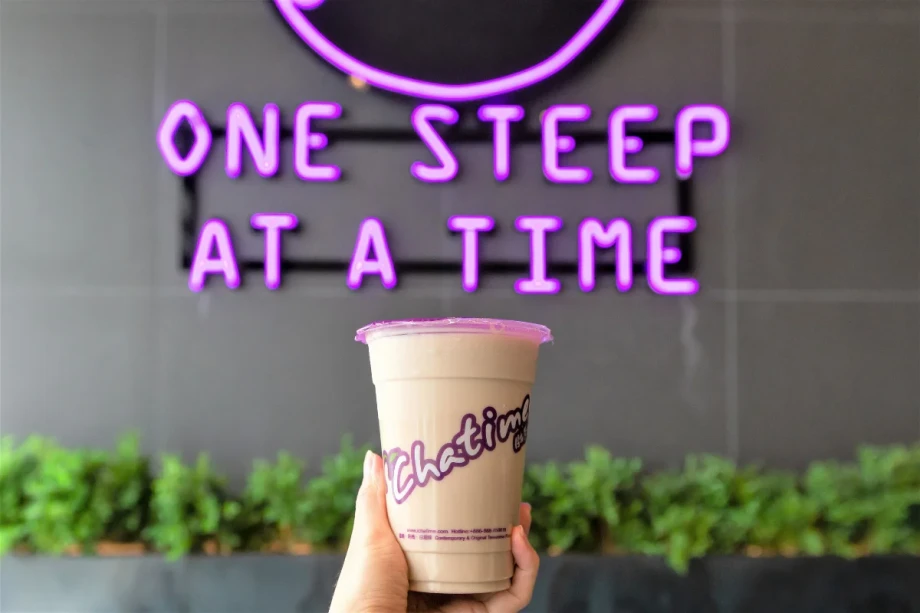 Functionality for Batch-Controlled Products
Kevito Group solved one of their major inventory challenges with RF-SMART; the ability to deal with perishable products. Kevito Group's products have batch numbers, lot numbers and expiration dates, all that need to be tracked. Given the three brands and, therefore, a wide range of products, warehouse staff rely on RF-SMART to help manage the First-In First-Out (FIFO) process, and Hazard and Operability (HAZOP) requirements. "RF-SMART gave us a workable framework and made it easy for our inexperienced warehouse staff," said David.
The bakery utilizes assembly build functionality, with bills of materials in NetSuite and RF-SMART prompting through the assembly build. Recipes have been put into a bill of materials, allowing employees to set up a work order for a baked good and for a warehouse employee to pick the ingredients. RF-SMART prompts employees to pick ingredients from the oldest stock. No longer do employees need to have institutional knowledge of the warehouse and where the oldest stock is; RF-SMART ensures that Kevito Group is adhering to FIFO.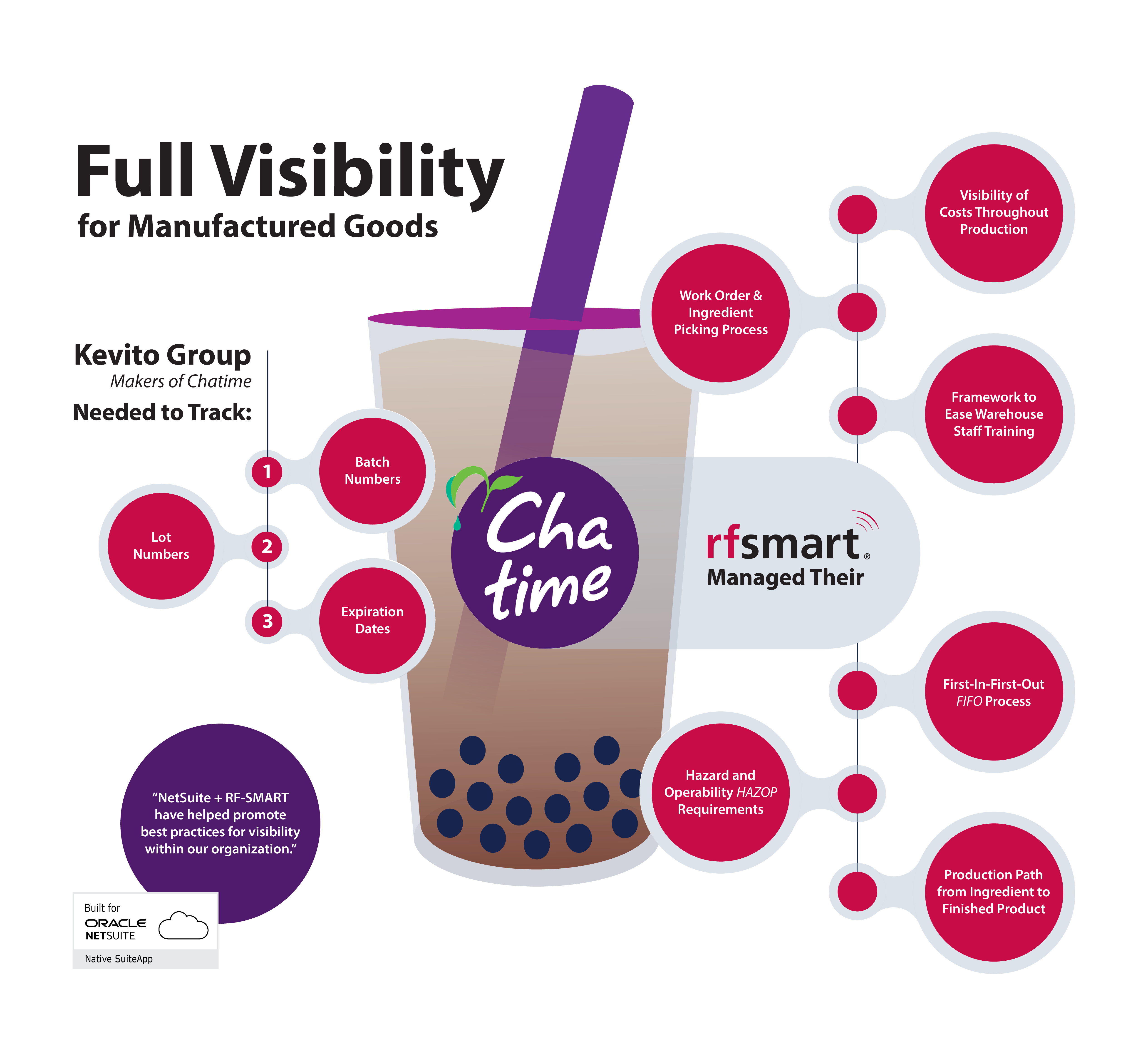 Full Visibility: From Raw Goods to Delivery
"Using RF-SMART, we can comply with requirements," said David. Batch tracking is critical in the Food & Beverage industry, but, as David points out, it is facilitated with RF-SMART. "RF-SMART tracks everything we need, including if ingredients accidentally stray from the intended recipe." RF-SMART follows the path of production for every cake, solving a major challenge.
Further, by using assembly builds within their bakery, the Kevito Group accounting team now has full visibility of the costs of producing the finished goods. "NetSuite and RF-SMART have helped promote best practices for visibility within our organization," said David. With the tools in place, Kevito Group has full visibility of the movement of inventory, from raw goods to delivery.
The results of their NetSuite and RF-SMART implementation have been far-reaching. From effectively managing inventory within their warehouse to the customer experience, Kevito Group is more efficient and customer-focused. "We can deal with the scale of growth easier than in the past," said David. "I believe that because we are set up right, we are growing without compromising the level of customer service we offer."
Kevito Group has eliminated the struggle with delivery via 3PLs and accomplished their goal of more flexible delivery options. Without the need for a 3PL and by owning their warehouse, Kevito Group is able to control more of the delivery process. "Because we are in control of our warehouse and have real-time visibility into inventory levels, we can take immediate action to notify our customers of low inventory levels," said David. By focusing on meeting customer delivery needs, rather than remaining at the whim of 3PL schedules, Kevito Group has improved customer service.
A Partner for the Future
Kevito Group has been impressed with the level of customer service offered to them by the RF-SMART teams. "Implementation was a very positive experience," said David. The RF-SMART implementation team is very experienced, informative and thorough. "It felt like we were working with a family business," said David, "That's the level of service we received."
Training has been very simple and straightforward. For an operation with a lot of temporary staff, their inventory management solution needed to be something that did not require extensive training. RF-SMART is simple enough to use that employees are almost immediately able to start picking orders with just a few instructions. "It's a reflection of the RF-SMART platform that we can put a scanner in the hands of anyone and they can complete transactions right away," said David.
Kevito Group relied on their partners in NetSuite and RF-SMART to provide frameworks without overly complicating processes. "I really respect that they understood what we needed and made sure we had a solution that was in line with our experience and would fit our business," said David. "Most importantly, RF-SMART will evolve with us as we grow."