Familiar with the benefits of a mobile solution for PAR locations and PAR counting, St. Luke's Hospital chose RF-SMART to complement Oracle SCM Cloud, bringing the much-needed PAR inventory management functionality. From receiving to putaway, and then all activities in the storeroom, RF-SMART keeps St. Luke's workers moving efficiently and their inventory accurate.
"We use RF-SMART for mobile materials, mobile PAR offline counting, and the overall PAR location management of our 52 unique PAR locations," said Scott Cooper, Manager of Supply Chain for St. Luke's Hospital.
It is one seamless process to create a pick ticket, complete an order and expense items to the proper PAR. They can issue items from the storeroom to a PAR location, all with a quick scan. This ensures sufficient PAR inventory levels, as well as maintaining proper tracking for the accounting department.
"It is becoming standard for hospitals to use barcodes on their materials, so it is essential we have the systems in place to maximize the technology," Scott said. "Without RF-SMART, we would have double or triple the amount of workers to fill carts and place orders. Not to mention the time and errors saved by eliminating paper processes and manual data entry."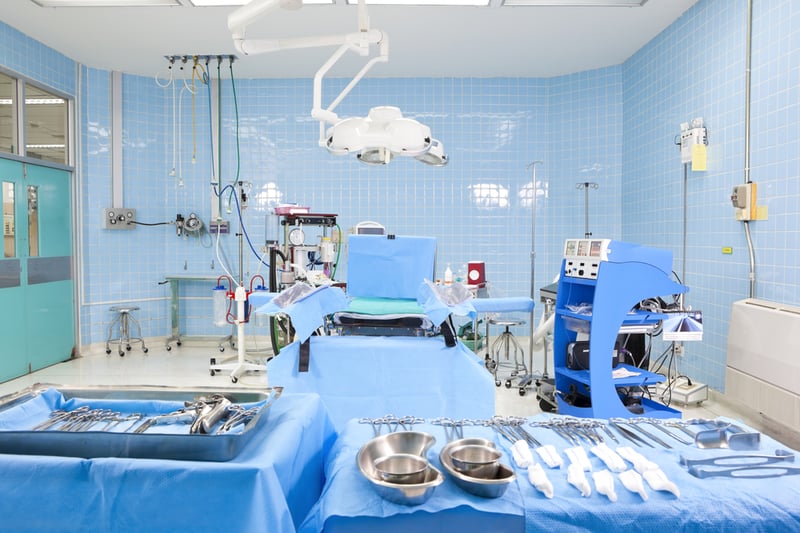 St. Luke's also uses mobile PAR cycle counts. This functionality ensures their inventory is accurate at any given time. "The offline PAR counting feature is very beneficial," Scott said. "I can rely on the fact the data downloads to the device and then uploads later to Oracle SCM Cloud if my employees go through a dead spot in the hospital's WIFI. My materials workers log in, RF-SMART prompts the download of all our PAR locations, and they can see the specific list of items in each PAR - including the desired quantities and method of replenishment. They can immediately start with their PAR activities, by scanning the location or scanning from a list."
Easy to implement, easy to train, easy to use
"RF-SMART has been the easiest portion of this project," Scott said. "The RF-SMART team came on site to understand what we would need, and by the end of the day, there was a plan in place - including making sure RF-SMART could adjust or upgrade to any of the features we needed."
Now live, RF-SMART is significantly easier to use, compared to other solutions. "It's much quicker for me to administrate compared to what we were using before," Scott stated. RF-SMART allows Scott to create templates, locations, update and maintain PAR location information easily. Templates save Scott time, and it's incredibly easy to define and change PAR quantities and replenishment modes. Plus, the easy-to-use interface instantly gives Scott visibility into any open requisitions and approved purchase orders for all vendor fulfilled items.
"I would recommend RF-SMART all day long," Scott said. "There is no reason why any healthcare company using Oracle SCM Cloud shouldn't use RF-SMART."