Oracle JD Edwards is a robust ERP with lots of functionality and modules to meet your business needs. If you're considering implementing JDE or looking to make the most of your current investment, how do you know which module is right for your warehouse? Let's start from the beginning.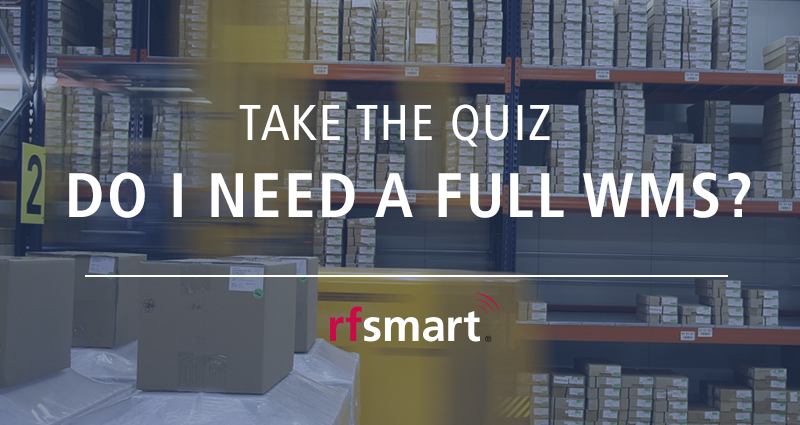 There are 3 main modules in JDE when it comes to managing your warehouse:
Distribution:

This module allows you to receive product, cycle count, pick and ship, and move product around the warehouse.
Manufacturing:

This module allows you to create new inventory with support of discrete and process manufacturing bills of materials and ingredients.
Warehouse Manufacturing System (WMS):

WMS allows for better utilization of warehouse space, makes workforce more efficient, and takes care of special storage rules in warehouse. However, we've found that less than 25% of JDE customers need and use WMS.
So, where do you fall within these modules? Below is a quick test to help you determine your warehousing needs.
How to determine if you need WMS:
Complexity:

Your warehouse has the complexity, which benefits from the rules and space utilization of a WMS implementation.
Velocity:

You have high volume and/or velocity of products – your products are being moved in and out of the warehouse at a rapid pace.
Budget and Time:

You have the budget (time, money and internal resources) for an average 6 month – a year implementation. Your team can also clearly define the set-up configurations, including weights and dimensions of inventory and rules of what items needs to be stored where.
Item Storage:

Your inventory requires storage rules - you work within certain regulations where specific items need to be stored separately from others (for example, managing storage of allergens in the food and beverage industry).
Bottom line: The more complex your warehouse and inventory is, the better the fit you are for WMS. If you don't need a full WMS, the JDE Distribution and Manufacturing modules are great solutions – and can be extended with advanced functionality to achieve even more warehouse efficiency.
Deciding which JDE module is right for you doesn't have to be tricky.