It's not uncommon for our hardware team to hear the question: Does a service contract like Zebra OneCare or Honeywell Safety and Productivity Solutions make sense to purchase along with mobile devices? The price of a Service Plan might not seem worth it initially, but even the most rugged scanning solutions are subject to wear and tear. In order to prevent unplanned downtime or the high cost of device repair, we recommend that you consider protecting your hardware devices with a Service Plan.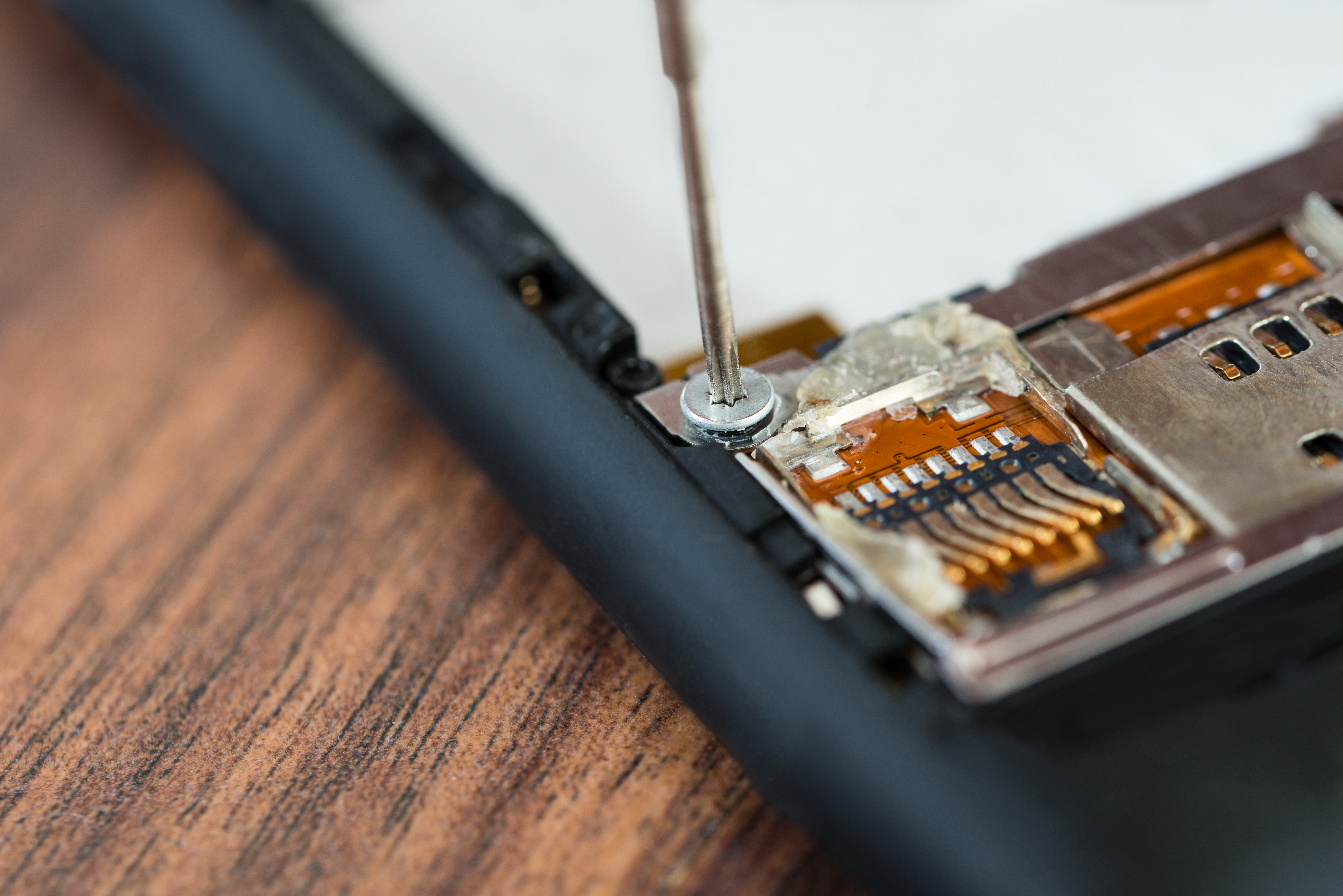 A service plan generally offers you a higher level of support and service than you'd normally receive. This is different from a manufacturer warranty, because a warranty would only cover factory defects. However, a Service Plan would repair or replace Hardware that is both defective or broken on accident.
Potential Service Plan Benefits
When you add a Service Plan to your hardware purchase, you can expect features like:
Comprehensive coverage that covers accidental damage, wear and tear, damaged accessories, product defects, etc.

Installation of latest updates and preventative maintenance

Global Support

Accidental damage coverage with no deductible

Committed turnaround times for repairs
Does it make sense for my business to purchase a Service Plan?
When making a large financial investment like a car, you would purchase insurance. So, it makes sense that with something as time consuming and costly as a warehouse automation project, you would insure your mobile scanner investment. At the end of the day, you want the confidence that if a scanning unit breaks it's going to be fixed with the least amount of downtime possible. Customers sometimes choose to forgo a Service Plan, but find that the cost of repair is double the amount of the service plan, and they have to wait 2 weeks to get their device back from the repair depot.
If you can justify the cost of the downtime but not the cost of the Service Plan, then it may not be right for you. In cases like this, we usually recommend that you buy extra devices. Keep in mind that if those extra devices break, the cost to repair them outside of a service plan will be high.
Here's a helpful chart to understand what makes sense for you: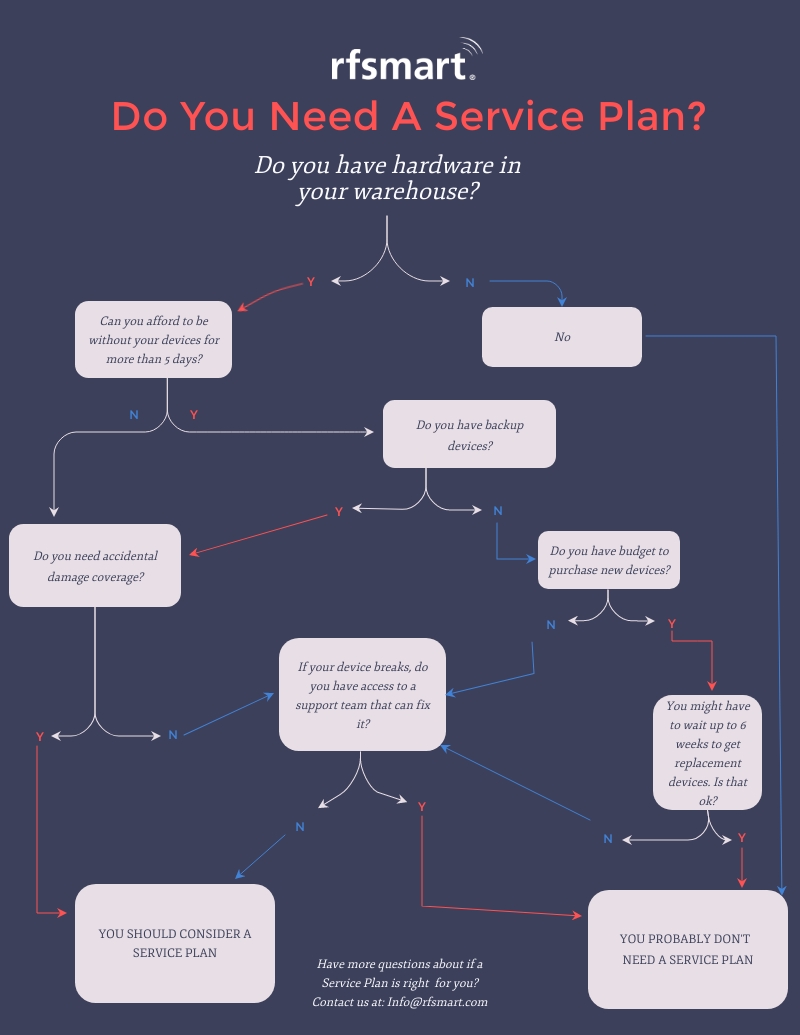 When in my implementation should I consider a Service Plan?
A Service Plan is normally offered at the time that you purchase your mobile computer barcode scanners. A typical service contract is sold on a three or five-year term and available for renewal after the term is over for total protection over the lifespan of the RF scanner. Most manufacturers offer several different types of plans, so it's always a good idea to discuss the options. Service Plans can be added after the initial hardware purchase, but the cost will be higher than if you had purchased it within 30 days.
When you begin your hardware project, your trusted hardware adviser will schedule a scope call. They will help you determine which level of service plan is right for your company. Because RF-SMART is a platinum partner with Honeywell and Zebra, we are equipped to help you choose hardware and a service plan to go with it.
Schedule a time today to meet with our dedicated hardware team: