As the carrier rate per package continues to rise, shipping mistakes in the warehouse are having a greater fiscal impact than ever before. Tackling these challenges proactively with a shipping software tool will allow faster shipping times, higher customer satisfaction, and increased revenue for your company.
Many shipping challenges are universal across industries, from frequent misships to costly carrier rates. We've seen this first-hand working with thousands of customers directly in their warehouses.

With decades of supply chain expertise, our shipping team compiled the following list of 30 of the most-common shipping mistakes and how to combat these pain points.

If you are looking for ways to avoid these mistakes, our NetSuite Shipping Software is designed to streamline these processes and our shipping team has the expertise to help with the rest.

You can use these links to navigate to each category.



Impact of Warehouse Shipping Mistakes and Challenges
Shipping errors cost money. Mistakes lead to slow processing times, lost inventory, and costly returns. Preparing ways to mitigate these challenges is crucial for warehouse success.
"Retailers expect more than $761 billion in merchandise sold last year to be returned by consumers." -National Retail Federation
"The cost of returning a $50 product is roughly $33 and is made up of processing, transportation cost, losses from liquidation and product discounting expenses." - Forbes
"Manufacturers and retailers spend more than $100 billion each year on return-related logistics." -Strategy + Business, a pwc publication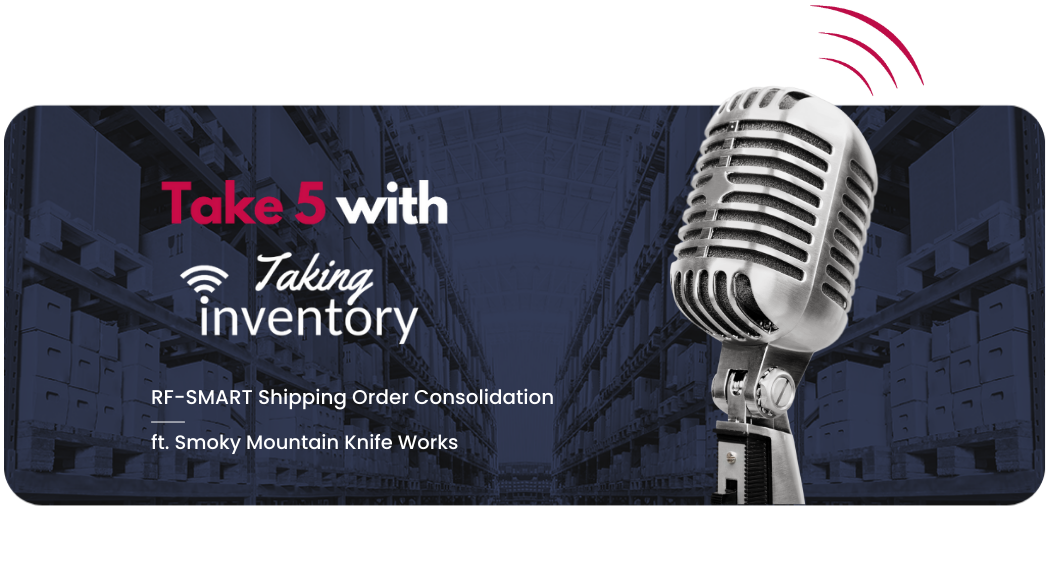 Featured Podcast: Listen to Smoky Mountain Knife Works' Distribution Center VP share about his team's time and cost savings with RF-SMART Shipping. Have questions? Talk to our team!

Difficult to Operate
Management Manually Overriding Mistakes
Question: How do I avoid having to get a manager to manually fix shipper mistakes?
Answer: Consider a shipping tool that guides users through the shipment process and sets automatic rules to get orders out the door efficiently, eliminating the need for manager oversight. Manually overriding shipment mistakes is a waste of time in your warehouse.
Long Training Times
Question: How do I train my shippers faster?
Answer: An efficient shipping solution will be able to be learned by any warehouse user within minutes and operated intuitively. Each transaction should be moved through with minimal user effort, creating a quick and easy training process.
Two User Interfaces
Question: How do I avoid having to use multiple software and user interfaces to ship one parcel package?
Answer: Make sure each parcel shipment can function out of one interface that pulls the necessary data and communicates it back to your ERP automatically. Shipping should be fast and accurate, all from one easy-to-use screen.
Difficult Rate Shopping
Question: How do I find the best rate per package without spending minutes rate shopping?
Answer: An automated rate shopping feature is vital to ensure the efficiency of your ship stations. Your shipping software should be able to automatically choose the best rate that fulfills the customer Service Level Agreement (SLA), getting each order to its destination on time at the lowest rate possible.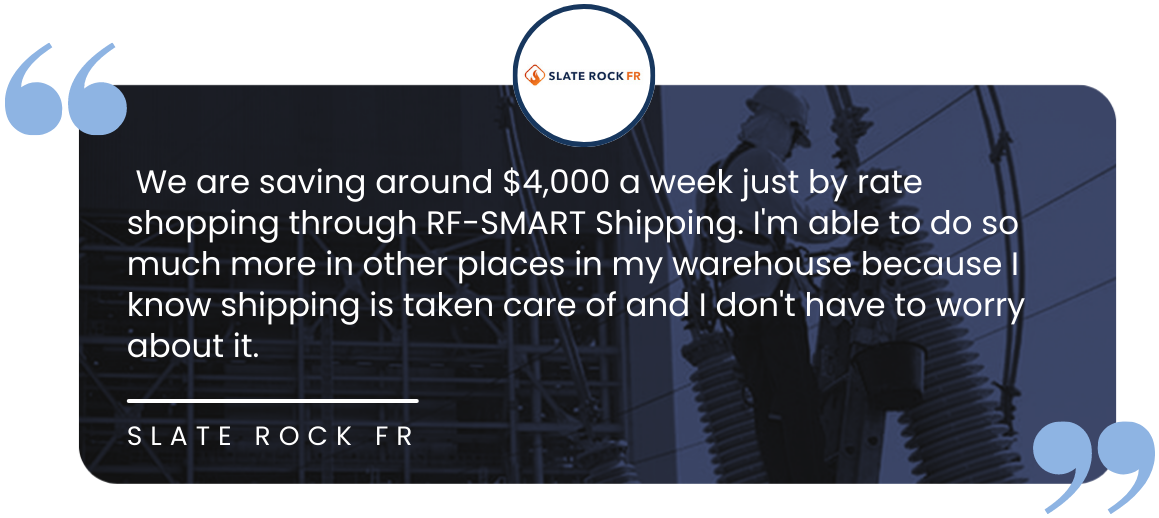 Manual Decision Making
Question: How do I keep my warehouse staff from having to make manual shipping decisions?
Answer: Find a shipping solution that has a robust rules engine and intuitive design that guides the warehouse team through the shipment process. This ensures individual shippers don't have to make manual decisions and decreases the likelihood of error, producing a more efficient and reliable process.
Slow Shipping
Long Transaction Times
Question: How do I speed up the rate shopping step of my shipping process?
Answer: This challenge can be overcome by implementing shipping software that offers an automated rate shopping feature. This allows the software to reference your customer data and find the lowest possible rate that accommodates the customer Service-Level Agreement (SLA).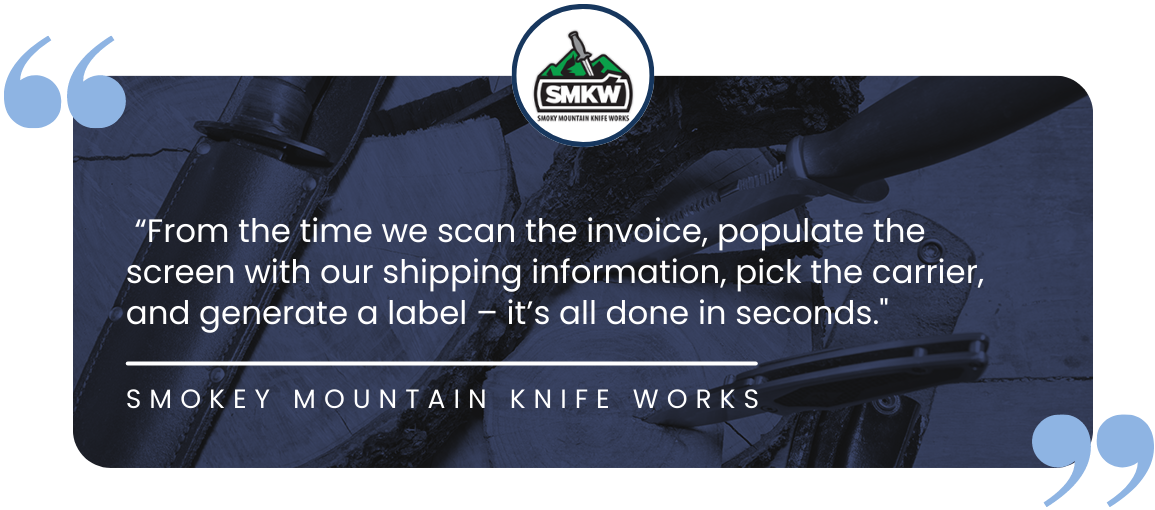 Long Throughput Times
Question: How do I limit long processing times on my shipments?
Answer: Once you determine which metrics are most impactful to your bottom line, take the time to improve your processes by implementing software that guides the shipment through automatically, limiting the overall processing time per transaction. Focus on process throughput rather than just processing times, which takes into consideration the solution architecture and the user experience for the shipper.
Long Implementation
Question: How do I keep shipments going out the door during shipping software implementation?
Answer: Choose a shipping solution that can offer you a quick implementation timeline and accommodate even the busiest season in your warehouse. Time is money, and a long implementation can cost your business valuable resources. The faster you can implement and train on a shipping solution the less you have to spend and the quicker you get a return on investment.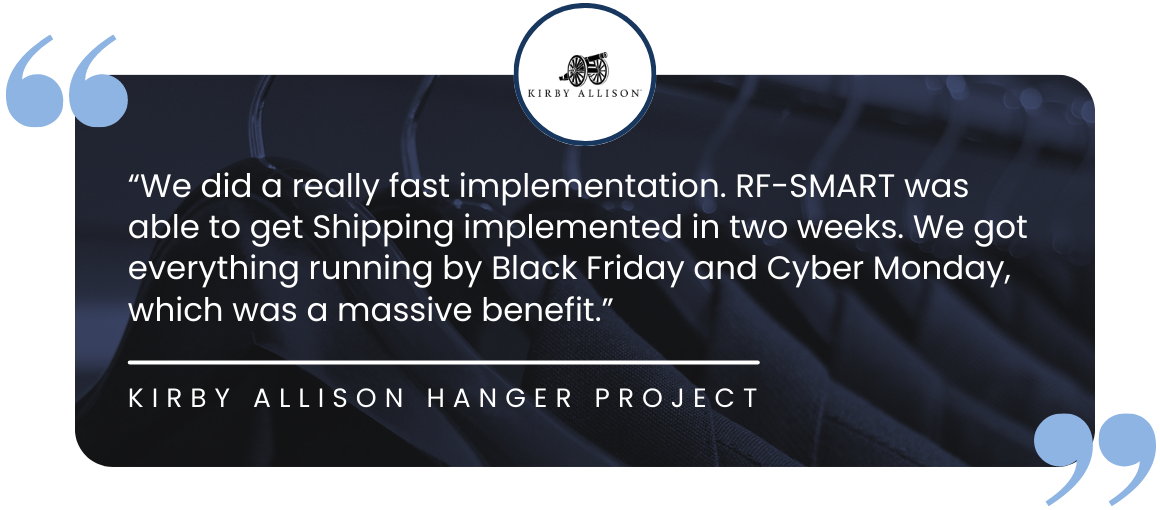 Long Lead Times for Support
Question: What if my shipping solution breaks and stops my supply chain?
Answer: It is important to understand what your software company's support team offers when a problem arises. Knowing how a showstopper event is handled by your software support team is vital when choosing software to implement. Small problems in the warehouse can often turn into costly workarounds or worse, production stopping events.
Forced Scan Validation
Question: How can I avoid having to scan validate all my packages to speed up my shipping?
Answer: Ensure your warehouse station is equipped with a software solution that allows workers to validate each shipment in a way that is easy, quick, and accurate. This will save your warehouse staff time and effort, and ultimately reduce the number of manual errors.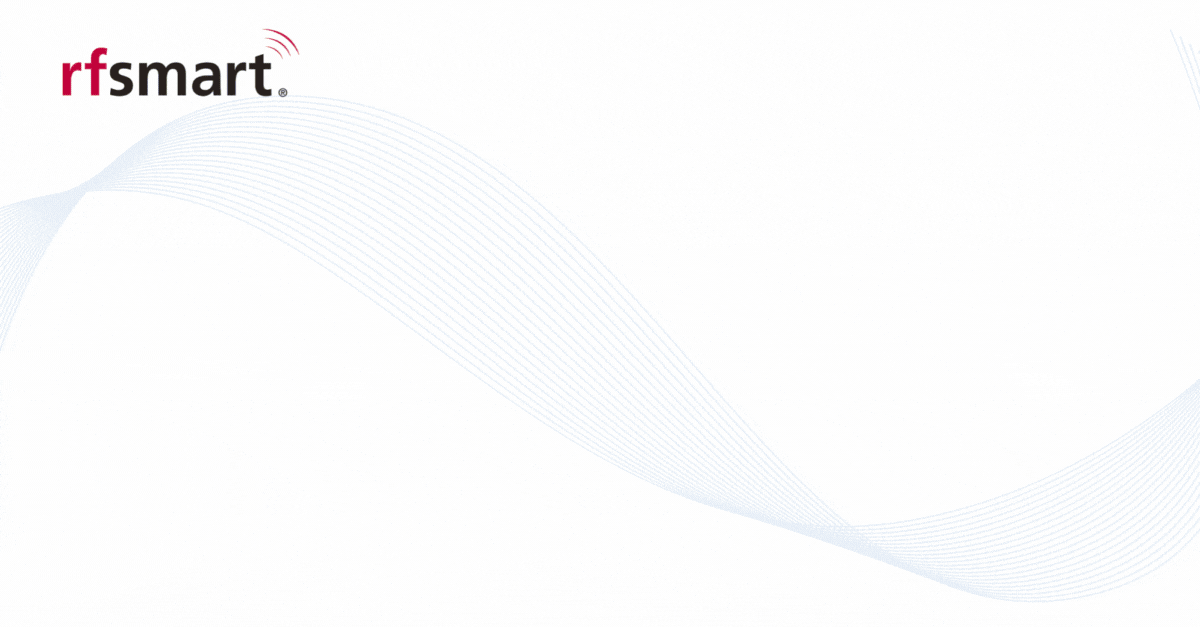 Integration Challenges
Not NetSuite Certified
Question: Why is my data not integrating back to NetSuite?
Answer: Make sure your shipping solution is built specifically for your ERP to ensure data integrity, security, and reliability. It is important to know with confidence that your shipping software and ERP will be able to communicate smoothly and maintain data integrity, security, and reliability. Many ERPs will offer an official certification, such as NetSuite's "Built-for-NetSuite," designation, that confirms how the solution is built based on independent standards.
Disaster Recovery
Question: How do I make sure my shipping solution has safeguards against disasters or showstoppers?
Answer: Ask your shipping solution provider what happens if their hosting solution goes down, including level of support, recovery time, and best practices. Planning proactively will help ensure your team is ready for any software or infrastructure challenges.
Software Updates
Question: How do I ensure my shipping software updates with my ERP?
Answer: Your shipping software should be supported by a team of experts that offer consistent product updates in line with your ERP. This will keep all your integrations running smoothly and keep your data transmitting back to your one system of truth.
Data Isn't Integrating with ERP
Question: How can I avoid syncing issues between my shipping software and ERP?
Answer: Utilize a software solution that is built for your ERP and uses associated best practices. Without an ERP-specific shipping solution in place, your transaction speeds, security, and reliability can be negatively affected. If you have issues in any of these areas, a shipping solution designed for your ERP could help optimize your experience.
No Historical Shipment Data
Question: How do I find reports of shipping trends in my warehouse?
Answer: Implementing an easy-to-use shipping dashboard can help your shipping team see average shipment rates, number of packages sent, and more. Your shipping software should be able to pull historic data for your team to use.

Shipping Station Disorganization
Shipping Software Doesn't Complement Existing Shipping Process
Question: How can I implement a shipping solution without completely redesigning our process?
Answer: Users should be able to easily scan through the process for each shipment, meaning their packing stations should be set up to make scanning, labeling, and packing as quickly as possible. Some solutions require using a keyboard and mouse, others may only need a scanner. It is important to know what tools a shipper is going to need so you can choose a solution that can increase staff efficiency with minimal strain.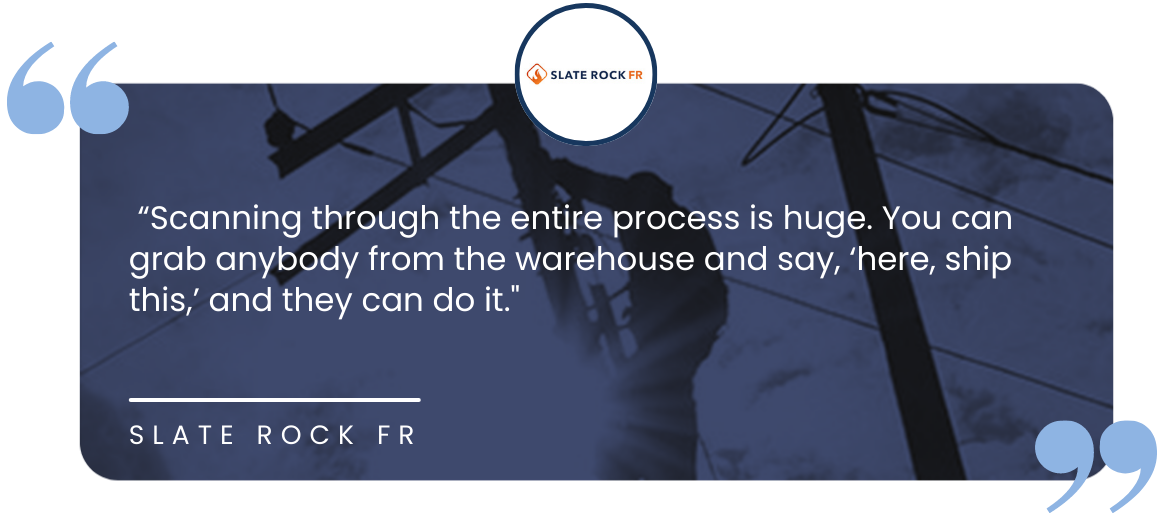 Warehouse Workers Are in Pain
Question: How can I help my warehouse shippers be more comfortable at the ship station?
Answer: Implement ergonomic mats to minimize soft tissue injuries that are surprisingly common on warehouse floors, as not having proper padding can impact the body and cause costly health insurance claims, time missed from work, or even lawsuits. These mats tend to range from $70-$100 and offer an affordable solution that could increase workers retention and satisfaction in the long run.
Causes Wear on Body
Question: How can I improve my packing station to promote better posture and physical health?
Answer: Consider how your shipping station set up affects teammates, including table height, placement of packing materials, materials organization, and more. Packing and shipping are very repetitive processes, so it is important to make sure each movement can be done easily as possible and in a way that does not put unnecessary strain on the staff members' bodies.
Using Institutional Knowledge/Sticky Note Rules
Question: How do I help my teammates navigate shipments without relying on individual knowledge?
Answer: Choose and implement a solution that allows staff members to set up shipment rules to govern how rate shopping and order processing is done, eliminating the need for unorganized packing station reminders. Many warehouse and supply chain operations are completed from a packing station that is covered in sticky note reminders guiding shippers on how to complete a shipment.
Costly Mis Shipments
Question: How do I avoid mis shipments?
Answer: Having strong inventory accuracy paired with a capable software system and organized shipping station will help decrease the likelihood of mis shipments and will help you avoid profit loss and negative customer experiences. When a warehouse ships the wrong thing during the initial shipment, they will have to pay again to ship the customer the right item, and potentially have to pay for the customer to return the shipment to the company.
Unconfigurable Software
No Customized Documents and Labels
Question: Can I create custom documents and labels at my shipping station?
Answer: Verify that your solution allows you to make document and label changes as needed so your processes don't get held up by an external professional services team. Many companies don't accommodate changes to documents and force users to go through their professional services team, which incurs extra time and cost.
Difficult to Configure
Question: How can I make sure my shipping software is configurable?
Answer: Find a shipping solution that is easily configurable for the user, right out of the box. This solution should include a custom rules engine that allows you to easily select guidelines to move shipments through the process. Since shipping is typically a complex process, any additional customizations during implementation can be extremely costly and time consuming.
Multiple Package Rules
Question: Can a shipping software accommodate multiple rules per package?
Answer: Yes. Select a shipping solution that has a configurable rules engine that can understand and navigate through complex logic decisions. Order of rules is important. Some systems can only operate rules one at a time and can't choose the correct order for more complex operations.
Enforce Validation Scanning
Question: How do I add an additional level of validation to high-value shipments?
Answer: Ensure your warehouse station is equipped with software and hardware solutions that allow workers to validate high-value shipments in a way that is easy, quick, and accurate. This will save your warehouse staff time and effort, and ultimately reduce the number of manual errors and costly mis shipments.
Proactively Prevent Mistakes
Question: How can I limit shipping mistakes moving forward?
Answer: Take the time to review your options and find a software solution that maximizes your efficiency, one package at a time. A good shipping software will prevent all of the software related shipping mistakes on this list.