Thorlabs is a market-leading designer and manufacturer of photonics equipment for research, manufacturing and biomedical applications. Thorlabs was founded in 1989 by Alex Cable, a Bell Labs research physicist. Headquartered in Newton, New Jersey, Thorlabs operates worldwide with more than 500 employees. They provide high-tech and often customized equipment to a number of companies, agencies, and individuals.
Business Challenges
For Thorlabs, providing superior customer service is as much a priority requirement as maintaining their quality certifications. They decided to increase the sophistication of internal processes by efficiently increasing automation. Thorlabs chose to focus on reducing errors in shipping.Their specific operational goals were to achieve total customer service with same day shipping and zero errors, and fully implement LEAN principles.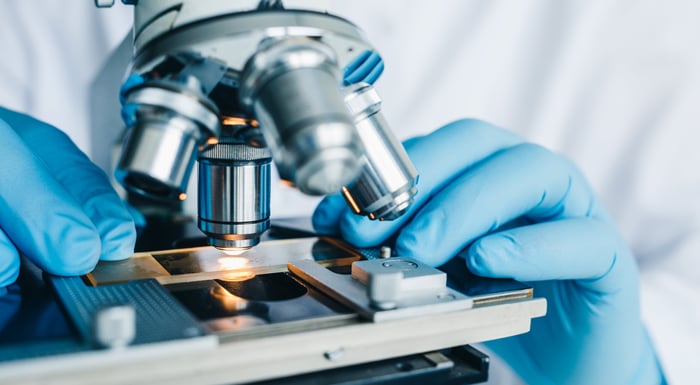 The Solution
After a thorough review of available options, Thorlabs selected and implemented the RF-SMART automated data collection solution. With RF-SMART, they could eliminate shipping errors and extend the functionality of Microsoft Dynamics AX.
"We found RF-SMART to fill our needs on three points," said Sam Rubin, Senior Operations Manager, Thorlabs. "One, RF-SMART has a small, less intrusive footprint into Microsoft Dynamics AX. Two, it is a product fully maintained by RF-SMART's developers and RF-SMART support. And, three RF-SMART allows maximum use of the Microsoft Dynamics AX built-in warehouse features we already owned."
Resulting Benefits
The results exceeded Thorlabs expectations in five key areas:
Reduced shipping errors (on high dollar precision equipment, one error can be costly)
Significantly more accurate, reliable and visible inventory
Reduced inventory on hand
Reduced new-user errors
In-house configurability to continue the improvement process on their LEAN journey.
Since implementing RF-SMART to more strictly manage inventory through their supply chain, Thorlabs has increased the accuracy of their same-day shipping by 10% – coming right up to their zero-error goal.
Although the initial focus was to reduce shipping errors, Thorlabs experienced additional benefits in improved accuracy and time of accurate reporting throughout their entire supply chain simply by using RF-SMART beginning at materials receiving. As an example of one unexpected improvement, the implementation completely eliminated the lag time between end of production and getting finished goods to the correct location.
Thorlabs intends to continue their LEAN journey decreasing errors across their processes and decreasing their inventory on hand. They will more widely integrate these improved processes into all of their divisions – always striving for customer excellence, same day shipping and zero errors.