Already leveraging JD Edwards EnterpriseOne and RF-SMART, Legend Valve wanted to achieve even more efficiency in their warehouse but did not need the complexity of a full WMS. They found that RF-SMART's WM Lite Module, which includes WMS-like features such as direct putaways and replenishments, would achieve their objectives and allow Legend Valve to continue a service-based approach to their customers.
Firm Foundation
Already leveraging E1 Distribution and RF-SMART for putaways and receiving, they wanted a way to automate cartonization, replenishments, and broken-case picking. With a solid bedrock of functionality for supply chain execution, Legend Valve was looking to open the floodgates on what their technology investments could bring to their operation.
Knowing that a full-scale WMS would be a drain on their limited resources, Legend Valve turned to RF-SMART to help them further eliminate the paper-based processes that were affecting their efficiency – and ultimately their customer service.
Watershed Moment
For an operation that is averaging 300 orders and 77,000 units a day, the keys to their success are "speed, accuracy and efficiency,"said Larry Emmert, Vice President of Operations for Legend Valve.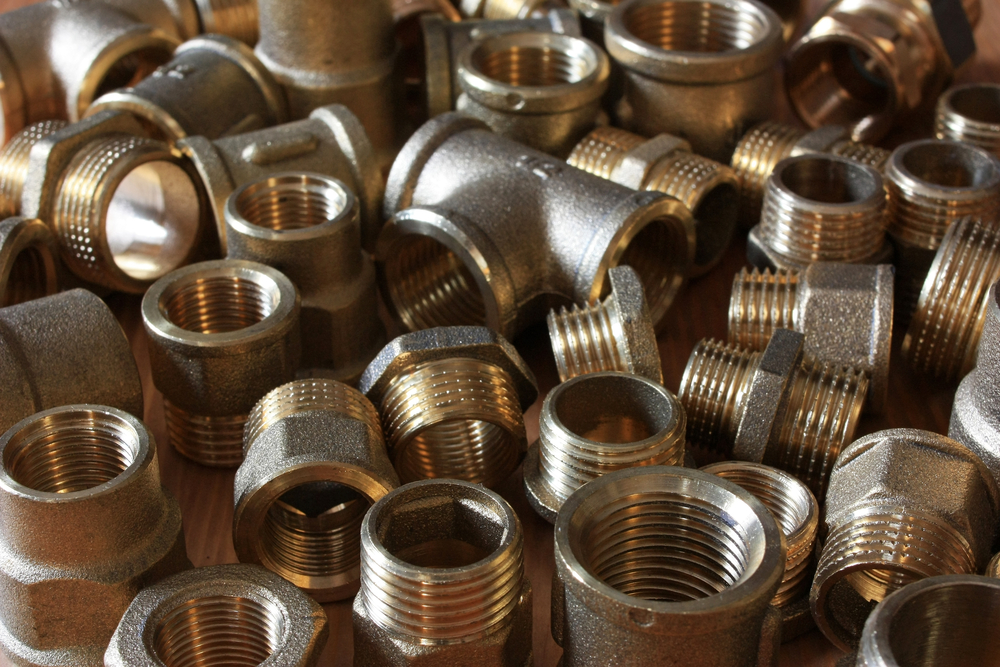 In order to achieve this in the warehouse, they needed the flexibility and functionality of WM Lite to meet the demands of their increased volume. "The modular nature of WM Lite was very attractive. It was important that we could pick and choose what functionality to add, based on our resources. And there is much more we can do with it when we're ready," said Emmert.
Overflowing with Benefits
With WM Lite, cartonization is effortless. Pick-pack-ship tables are up to date as data seamlessly integrates into JDE. And by capturing packaging information at the time of pick, Legend Valve is now even more efficient. "With the addition of WM Lite, we're able to drive everything systematically." said Emmert. "By replacing paper-based processes, we have brought speed, accuracy and efficiency to our warehouse."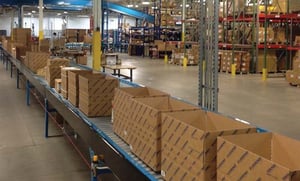 Using the Hot Replenishment function, Legend Valve's replenishment team is notified immediately, and the order keeps moving forward. This has increased their efficiency, eliminating much of their back orders and split orders. In addition, WM Lite Advanced Replenishment lets Legend Valve optimize the process, either by how users move through the warehouse or how replenishment capacity is established.
"The functionality of WM Lite gives us the ability to keep things moving forward. This was an unexpected benefit," Emmert said. "But the biggest advance has been picking. Picking now is straightforward." Users are now prompted to the location, to the correct item to pick, and then prompted to either generate a label or place the item in a box by scanning the pre-printed carton ID. "Now we know where everything is, and how much is in each location. Our inventory is even more accurate," Emmert said.
Emmert reports that Legend Valve customers also love this improvement because it helps facilitate their own accuracy. All in all, Legend Valve has increased warehouse efficiency by 40%, and their labor costs per line has decreased by almost 10%. With RF-SMART, and specifically the WM Lite Module, Legend Valve has not only reduced their labor costs, but has less overtime and more velocity.
"From an operations standpoint, you can't argue with that data," says Emmert.