A True Cloud Solution
Built specifically to deliver high performance from the Cloud, RF-SMART leverages Oracle's functional security models, uses Oracle login credentials, uses an Oracle database, and executes transactions using Oracle-provided Web Services - it's hard to tell where Oracle ends and where RF-SMART begins.

Experience
RF-SMART has been developing ERP-specific mobile data collection solutions since 1982 - not ERP-generic, custom-code toolsets. We have the pleasure of serving more than 2,000 Cloud data collection customers around the world. With 100% of our BAs Oracle Certified, our experienced staff understands Oracle Cloud applications, supply chain processes, mobile technology and how to combine these to achieve world-class results. This domain expertise and our Cloud experience has made RF-SMART a strategic mobile partner for Oracle Inventory Cloud and Manufacturing Cloud.

Customer Satisfaction
Month-to-month and year-to-year, our customer satisfaction hovers near 100%. This results from leveraging contemporary technology, developing high-quality products and staffing our Help Desk with highly-trained support specialists who can resolve issues during local business hours - anywhere in the world.



Security
RF-SMART maintains a SOC 2 ® Type 2 environment that is independently validated on an annual basis. Our program includes the trust service criteria: Security, Availability, and Confidentiality. Additionally, RF-SMART is committed to protecting sensitive healthcare information. We have implemented a program that adheres to the stringent HIPAA Security Rule and HITECH, this also undergoes a rigorous review annually to show our platform is HIPAA Compliant.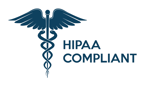 Functionality
RF-SMART provides a growing array of functions specific to Oracle Inventory and Manufacturing Cloud, as well as an extensive long-term roadmap that ties in with Oracle Cloud releases. Our proven solution improves inventory and order accuracy to 99% and productivity by 20% or more – all while gaining real-time visibility into warehouse and shop floor activities.





RF-SMART transactions support tasks, descriptive flex fields, and country of origin. Our inventory functionality includes support for Projects. For customers with remote inventory facilities, like an outdoor/remote yard, RF-SMART supports disconnected inventory transactions with an Offline Application.