NetSuite inventory management is a critical aspect of running a successful distribution, manufacturing, or retail business. However, manual processes can lead to costly mistakes. Many businesses turn to mobile inventory management to remedy outdated practices with technology that tracks all items from receiving to shipping.
| | |
| --- | --- |
| This article will help you understand what a NetSuite inventory management solution is, how RF-SMART's mobile NetSuite inventory management system can improve your warehouse accuracy and productivity, and how to choose a solution that is right for your business. You can use these links to navigate to each section of the article: | |
For the purposes of this article, we will be referring to NetSuite as your Enterprise Resource Planning (ERP). If you are not currently using NetSuite and want to learn more, contact us and we can connect you with an ERP partner.
What Is NetSuite?
NetSuite provides cloud-based ERP software to tens of thousands of customers worldwide. It is a flexible, easy-to-use platform that supports a variety of industries and verticals.
Typically, NetSuite customers are fast-growing businesses wanting to replace manual data entry or other business systems and move to the Cloud. For NetSuite customers with inventory, it is critical that they select an inventory management solution that can provide real-time visibility and accuracy that can scale with them as they grow.
What is Inventory Management for NetSuite?
Inventory Management is crucial for distribution, manufacturing, and retail businesses using NetSuite. It includes the tracking of the location and quantity of on-hand inventory. The process can range from manual data entry into NetSuite to advanced software solutions. In the NetSuite ecosystem, companies have the option to leverage SuiteApps designed to streamline and automate inventory management.
It is important to consider several key factors when researching inventory management for NetSuite solutions, including how it works with NetSuite, the level of support available, and return on investment (ROI). By carefully weighing these considerations, you can find the right inventory management solution to optimize your warehouse processes within NetSuite for greater accuracy, visibility, and productivity. The WMS Value Analysis & Worksheet can help you navigate these factors.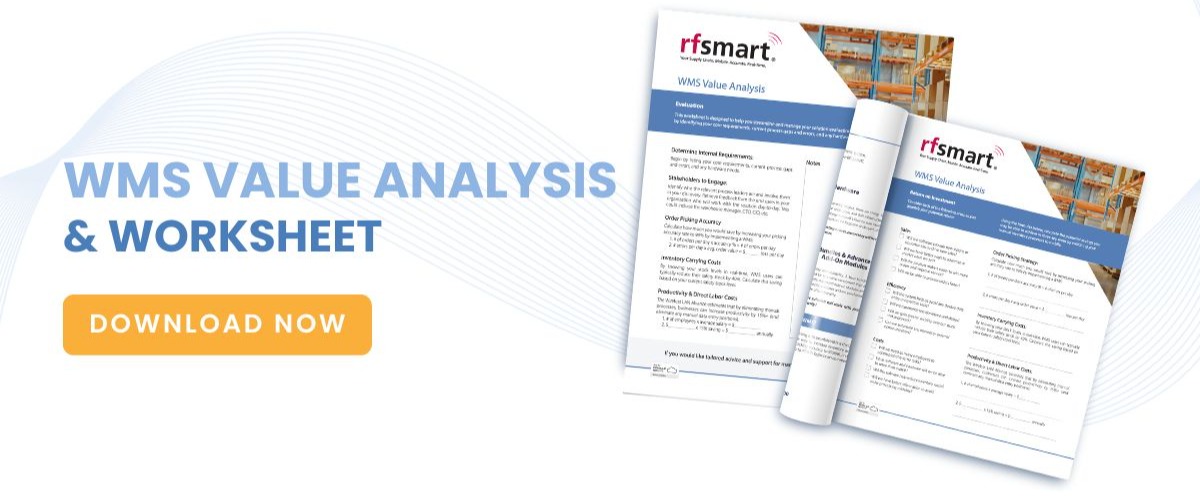 What Is Mobile Inventory Management for NetSuite?
Mobile Inventory management for NetSuite ensures that all product movements can be traced using a handheld barcode scanner so you have real-time visibility through each step of your supply chain. The solution is not only mobile, but also built for NetSuite to increase accuracy.
By having the accuracy and visibility an inventory management solution provides, a few of the results you can expect are: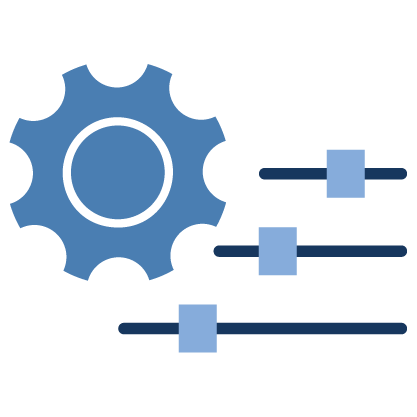 Centralized control
Using an inventory management solution with NetSuite as your ERP provides a unified platform to manage inventory across multiple locations. This ensures consistency throughout your data and facilitates a more seamless inventory control approach.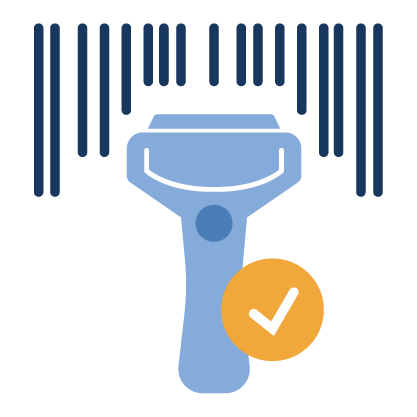 Inventory tracking and traceability
Using barcode scanning from receiving through the supply chain allows businesses to accurately track inventory movements, lot numbers, serial numbers, and expiration dates. This enhances traceability, aids in regulatory compliance, and facilitates full visibility through the warehouse.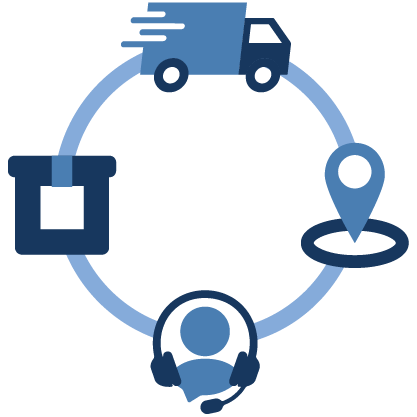 Order fulfillment optimization
Businesses can automate order processing, picking, packing, and shipping with a capable inventory management system. This accelerates order fulfillments and improves accuracy, reducing order lead times and improving customer satisfaction.
Why Do I Need a Mobile NetSuite Inventory Management Solution?
Scanning barcodes is a widely adopted inventory management technique, but to start scanning, you must have the proper software and hardware in place. Having a highly capable inventory management solution to connect barcode scanners and label printers to your ERP. Implementing a mobile NetSuite inventory management solution, such as RF-SMART, to capture data from barcode scanners on the warehouse floor and automatically display updated data in NetSuite. This information helps determine levels of stock on hand and ensures you can fulfill orders properly.
Avoiding Common Inventory Management Mistakes
Without an inventory management system for NetSuite, these are common challenges that businesses commonly encounter: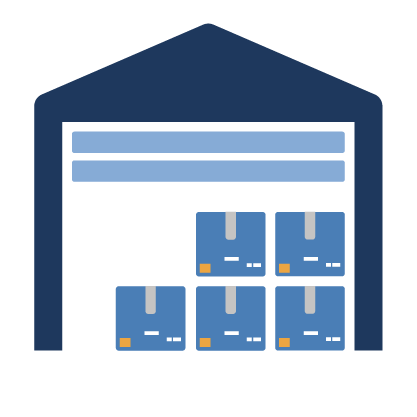 Overstocking or understocking
Poor demand forecasting can lead to excess inventory or stockouts, costing your warehouse time, space, and money. Leveraging data captured with the help of your inventory management solution can help you plan for upcoming demand, slot inventory more efficiently, and increase organization.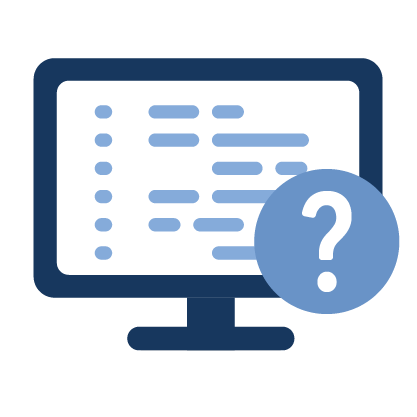 Lack of real-time visibility
Inadequate tracking can result in data inaccuracies and overall order delays. Using barcode scanning to transmit data to NetSuite in real-time can help mitigate this risk and improve overall supply chain accuracy. Customers using RF-SMART, a Built-for-NetSuite inventory management solution, have found up to 99.9% accuracy.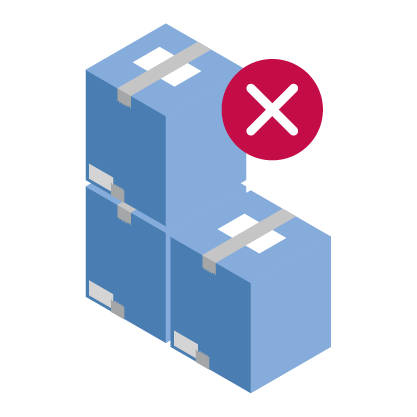 Inefficient order fulfillment
Manual warehouse transactions often cause picking errors and shipment delays. This creates unhappy customers and an overall reduction in customer retention. By automating manual touchpoints, you can reduce the number of errors and avoid these challenges.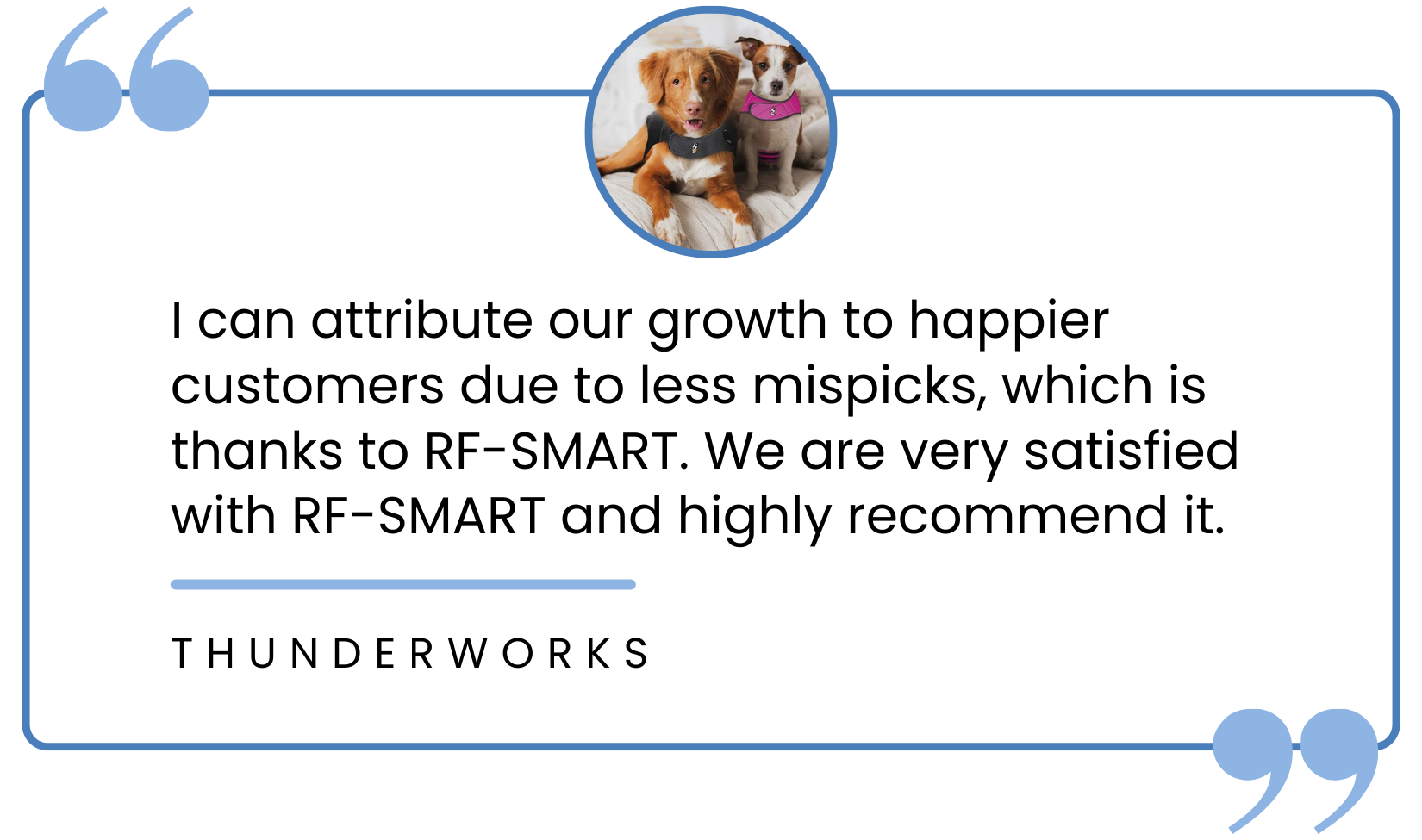 Does My NetSuite Inventory Management Solution Need to Be Built-for-NetSuite?
When searching for a mobile NetSuite inventory management software, it's important that you choose a solution that has a Built-for-NetSuite certification. This signifies that the solution architecture is native to NetSuite, allowing the data to communicate seamlessly to the ERP in real-time.
Not all SuiteApps are built the same. If a solution is on Suiteapp.com, then it is a Built-for-NetSuite solution. However, there are three different levels of the Built-for-NetSuite (BFN) badge. It is important to understand the difference in badge types when evaluating different mobile inventory solutions.
RF-SMART has earned the Native SuiteApp distinction, meaning we are Built inside of NetSuite. Due to this architecture, our inventory management solution ensures your data is always accurate in real-time, while also providing vertical-specific functionality.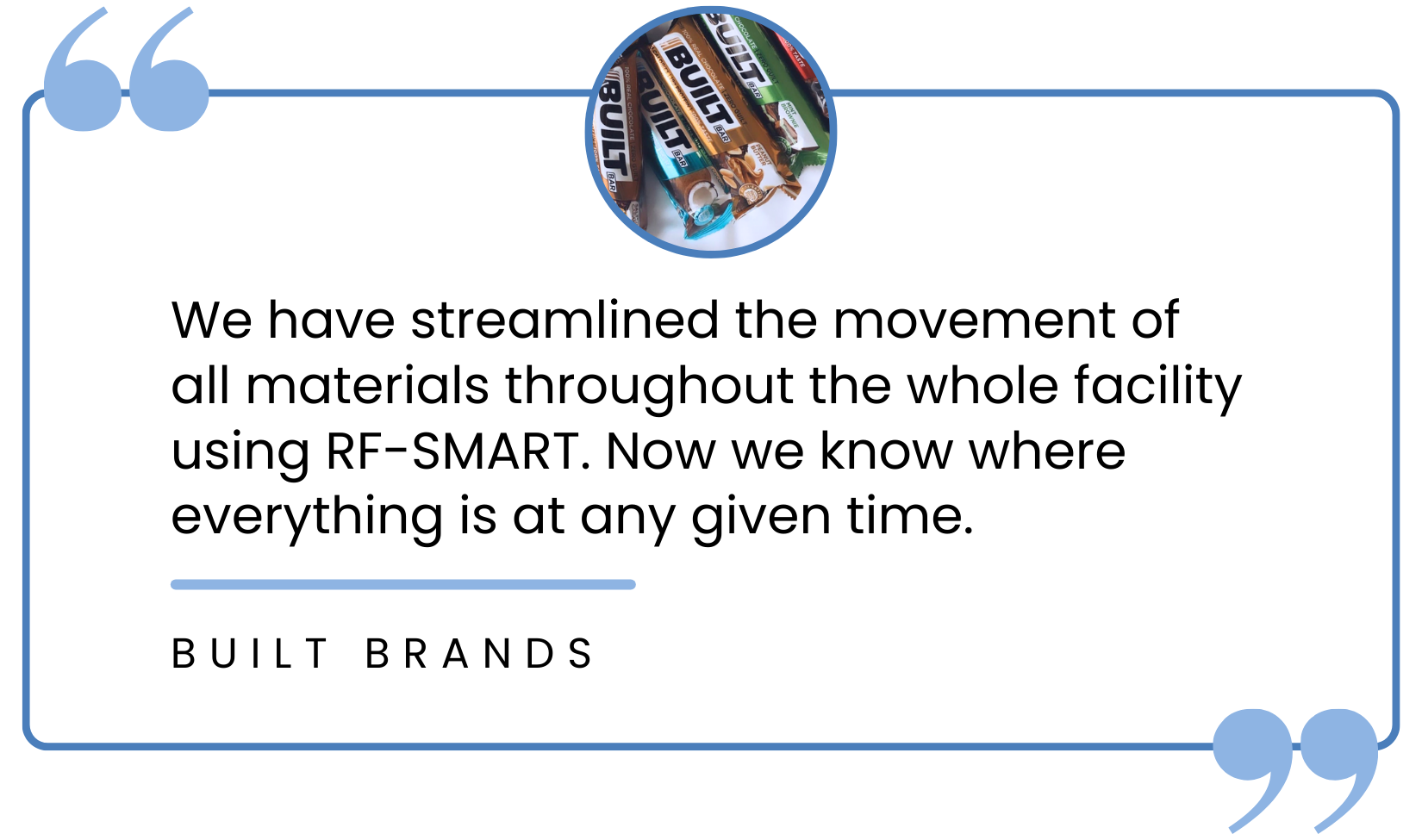 What Are the Benefits of Using RF-SMART for Mobile NetSuite Inventory Management?
With RF-SMART's mobile inventory management solution and NetSuite, many customers find end-to-end inventory success and up to 99% accuracy. Here are a few ways RF-SMART can help optimize your inventory experience: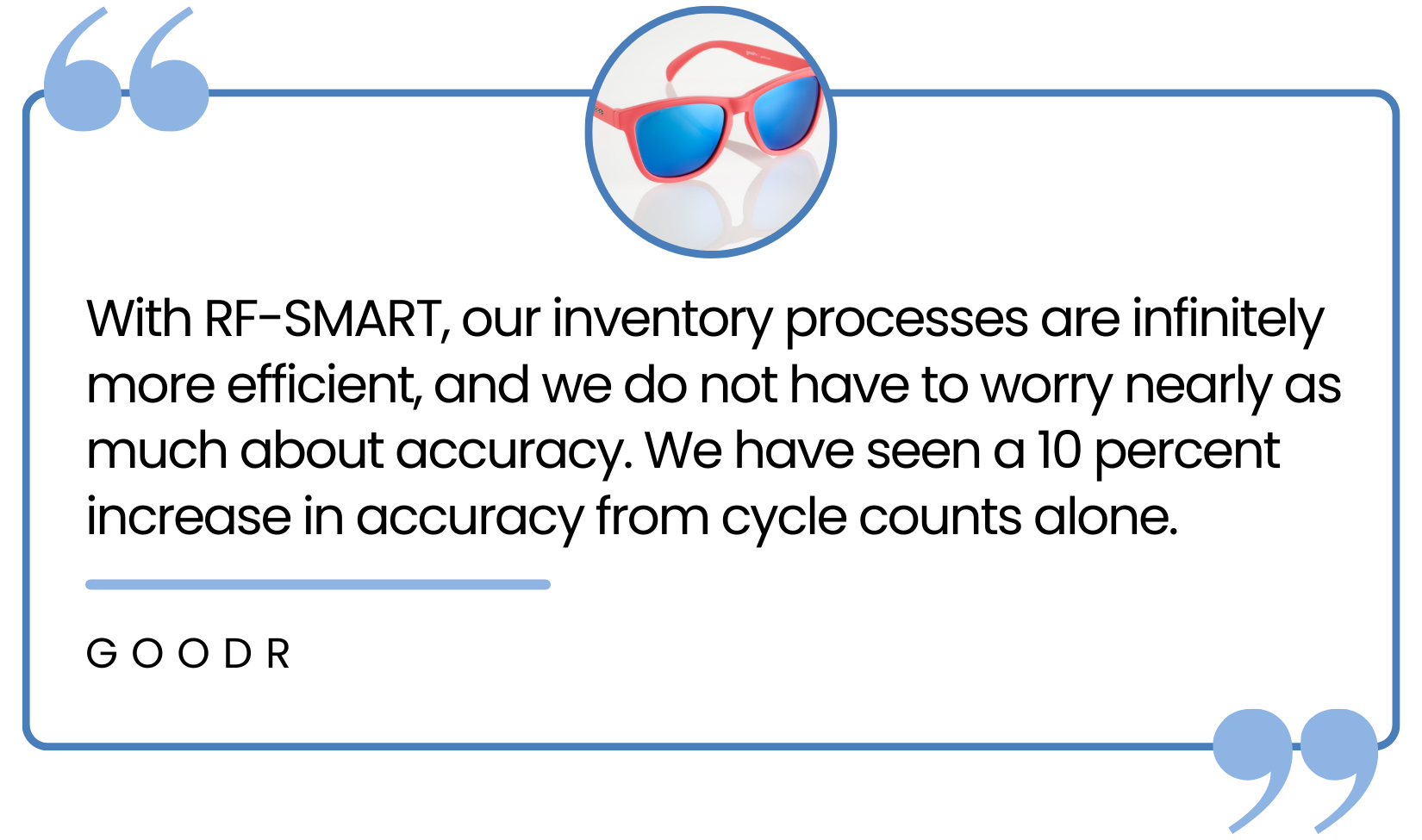 How Does RF-SMART Help With NetSuite Inventory Management?
RF-SMART's inventory management solution is an award-winning SuiteApp that is built directly in NetSuite. The solution allows users to perform simple, handheld-driven transactions from the warehouse floor.
Each handheld then communicates data directly back to NetSuite instantly, increasing overall inventory visibility and accuracy through real-time data updates. This ensures that all NetSuite data is always up -to date, giving both warehouse staff and management a clear understanding of what inventory is where in the warehouse.
From visibility and demand forecasting, to streamlined warehouse operations and improved productivity, RF-SMART and NetSuite offers a comprehensive suite of features to help you find inventory success.
By following best practices, avoiding common mistakes, and leveraging NetSuite in conjunction with RF-SMART, you can achieve efficient inventory management, drive cost savings, and enhance customer satisfaction.
Want to learn more about how RF-SMART can help you achieve your inventory goals?
Important Metrics and KPIs for Inventory Management
Inventory Accuracy:

This number determines how often a company should perform cycle counts and what warehouse practices need to be improved when managing inventory.




Inventory turnover rate:

Measures how quickly inventory is sold or used within a specific period. A higher turnover rate indicates efficient inventory management.

Stockout rate:

Reflects the percentage of times an item is out of stock. A lower stockout rate signifies better inventory planning and replenishment strategies.




Carrying cost of inventory:

Represents the expenses incurred to store and maintain inventory. Tracking this cost helps identify areas for optimization and cost reduction.

Order fulfillment cycle time:

Measures the time taken from receiving an order to its successful delivery. A shorter cycle time indicates efficient order processing and fulfillment.




Labor Productivity:

Notates the speed with which certain warehouse functions are completed by staff. Using this report can help demand plan for busy season, influence hiring decisions, and inform how best to schedule staff hours. Companies that utilize advanced NetSuite inventory management systems, like RF-SMART, have increased productivity by 40%.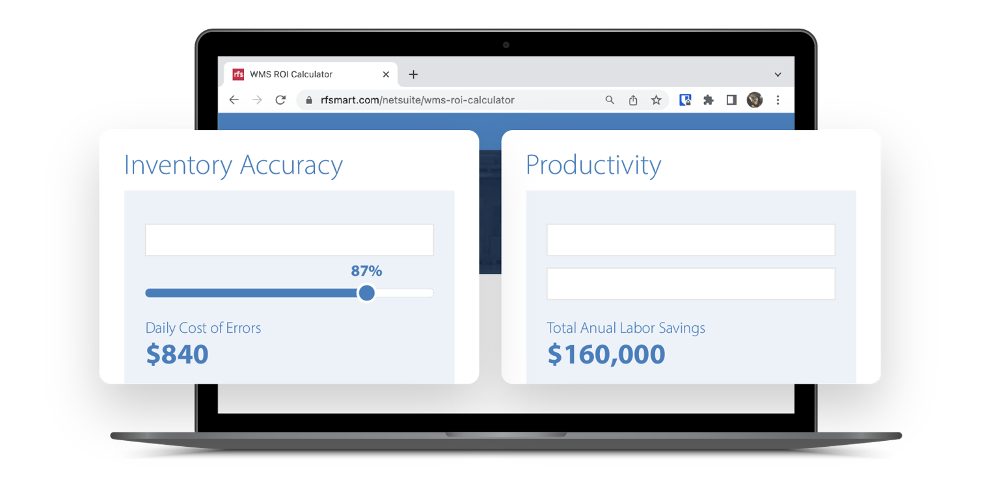 All of these metrics can contribute to your return on investment (ROI). Investing in technology incurs an upfront cost; however, by adhering to the processes put in place during inventory management software implementation and outlining clear goals for reporting, many companies recoup their investment – allowing them to put those funds back into their supply chain and their people.
Want to find out the ROI you could see with RF-SMART? Check out our free ROI calculator!