The Food and Beverage (F&B) market is a fast-paced industry that needs to constantly adapt to consumer trends, safety requirements and regulations, tight time frames and seasonal spurts. Successfully managing your inventory is essential to reducing waste, overhead spending and keeping customers happy.
In today's environment, F&B companies can't afford to do things manually. Shelf life is short and pricing and availability can change rapidly, making inventory management challenging. By automating manual processes in the warehouse and manufacturing shop floor with a Netsuite Advanced Manufacturing mobile solution, you can ensure everyone always has up-to-date information to make business critical decisions.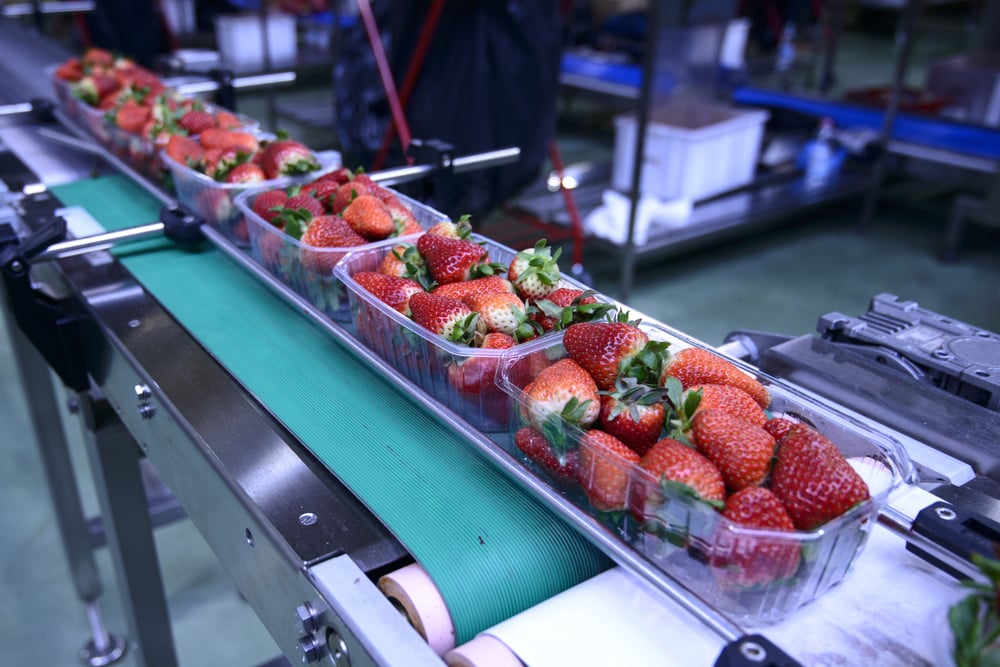 Why mobile technology is critical?
Allergens, contamination concerns, spoilage! Food safety requirements are not something to play around with. Lot traceability, batch and NetSuite serialized inventory tracking are essential to tracing ingredients throughout the supply chain. Keeping record of expiration dates and using FEFO logic can streamline product movement and help reduce waste.
You should be automating:
NetSuite Work Orders, Purchase Orders, Transfer Orders, Sales Orders – basically, all orders
Receiving
Picking
Inbound putaways
Stock counting
By automating these manual processes, you eliminate error-prone manual data entry and the extra logistics between every task that are inherent in paper-driven processes. Your users are able to complete tasks in a fraction of the time. Depending on your shelf life, this time savings can greatly affect your bottom line.
Think Beyond Barcoding
To effectively manage your processes, you will want to leverage advanced mobile tools to further automate your operations:
Food and Beverage Leader
"We know we have a system that will grow with us"
As a manufacturer of yeast for wineries and breweries, keeping track of over 100 different types of yeasts for thousands of different customers was difficult for this NetSuite customer.
GOAL
Needed to manage growth and consolidate multiple systems and excel sheets into one system of record. Chose NetSuite and RF-SMART for the flexibility, robust functionality and ability to scale with them as they grow.
APPROACH
Implemented RF-SMART with NetSuite to ensure their inventory is correct and manageable. Needed to accommodate multiple locations and be consistent with their processes. Use mobile for sales order picking, inventory transfer and manufacturing of their brewing kits.
RESULTS
Without RF-SMART and NetSuite, they would not be able to manage order fulfillment from different warehouses. They've seen time savings using mobile in the warehouse and shop floor. They are also able to create a high-quality product that keeps their customers happy all while scaling their business.

Want to learn more?