Another big milestone is in the books. RF-SMART is proud to partner with more than 1,500 NetSuite customers for our mobile inventory solution. Accurate inventory is critical to any Cloud business, and we are committed to providing a Built for NetSuite solution that ensures 100% visibility into product location, movement, and related employee activity.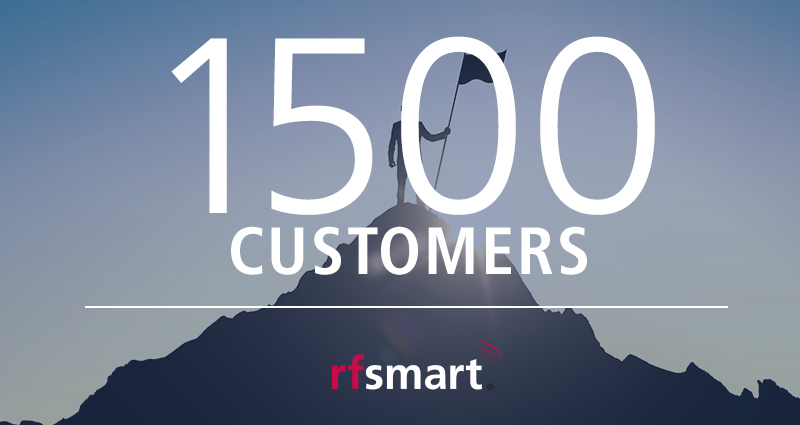 Since winning SuiteApp of the Year, RF-SMART has delivered a WMS solution that continues to support and extend NetSuite functionality. This includes gap-filling functions like cycle counting and multiple options for picking. Not to mention mobile Manufacturing Execution for the shop floor, Image Capture, Advanced Workflows, and our robust Packing Station for NetSuite - making RF-SMART a complete pick, pack, and ship solution.
"I am thrilled that RF-SMART is helping 1,500 NetSuite customers strengthen their supply chains," said Michael Morales, RF-SMART CEO. "We are partnering with our Customers to meet their needs and challenges, and that aligns with our mission of transforming customers and changing lives. We are focused on creating a product that improves Customers' operational efficiencies, and we will continue to create and invest in world-class inventory software products for NetSuite customers."
Why did they choose RF-SMART?
Like any NetSuite user looking to automate their warehouse processes, these companies thoroughly evaluated their options. A couple of factors to consider when looking for a barcoding solution for NetSuite:
Does it have a

quick time to value? Minimizing the time of implementation means you can start improving accuracy and visibility sooner (faster ROI and happy customers). RF-SMART installs and works in minutes.
Does it have an

integrated packing station? RF-SMART provides

the right tools

to easily scan items as they are packed into boxes and the option to ship with one click, increasing accuracy.
Does it provide a

one-stop-shop for all your warehousing needs? Our team of experts is ready to assist with any warehousing questions. Research some

best practices.
Has it been

fully tested? You deserve stability with your solution. Does your solution perform full functionality regression testing every night, eliminating the need for user tests before implementing updates?

"The team at RF-SMART has been exceptional. During implementation, they were quick to not only show us what worked but to work to adapt to our processes where it made sense. We couldn't ask for a more robust, easy-to-use or reliable system. When looking at moving your business to the cloud, when every last dollar of inventory needs to be accounted for and every process needs automation, we turn to RF-SMART. You can't go wrong."
If you're interested in learning more about RF-SMART for NetSuite, speak to our team.