Headquartered in the Netherlands and with a customer base that spans across Europe, albelli-Photobox is a manufacturer and e-retailer of high-quality photo print products. albelli-Photobox began implementing Oracle Cloud SCM in January 2018. Through Oracle's recommendation and positive feedback, they chose RF-SMART as their mobile solution.
"The main criteria when looking for a mobile solution was that it should be user friendly," said Sheetal Devi, Supply Chain Consultant at S&S Partners BV. It was extremely important that warehouse staff be able to adapt to the new system easily, and that new team members could be trained to use the technology quickly as the business expanded.
albelli-Photobox was struggling with the limitations of their existing solution; "You were not able to open it on a tablet or any other device. Only registered users and registered scanners were able to open the software." For a B2C business that required access to data around the clock, this was a significant hindrance. Migrating to a cloud-based platform was an essential next-step.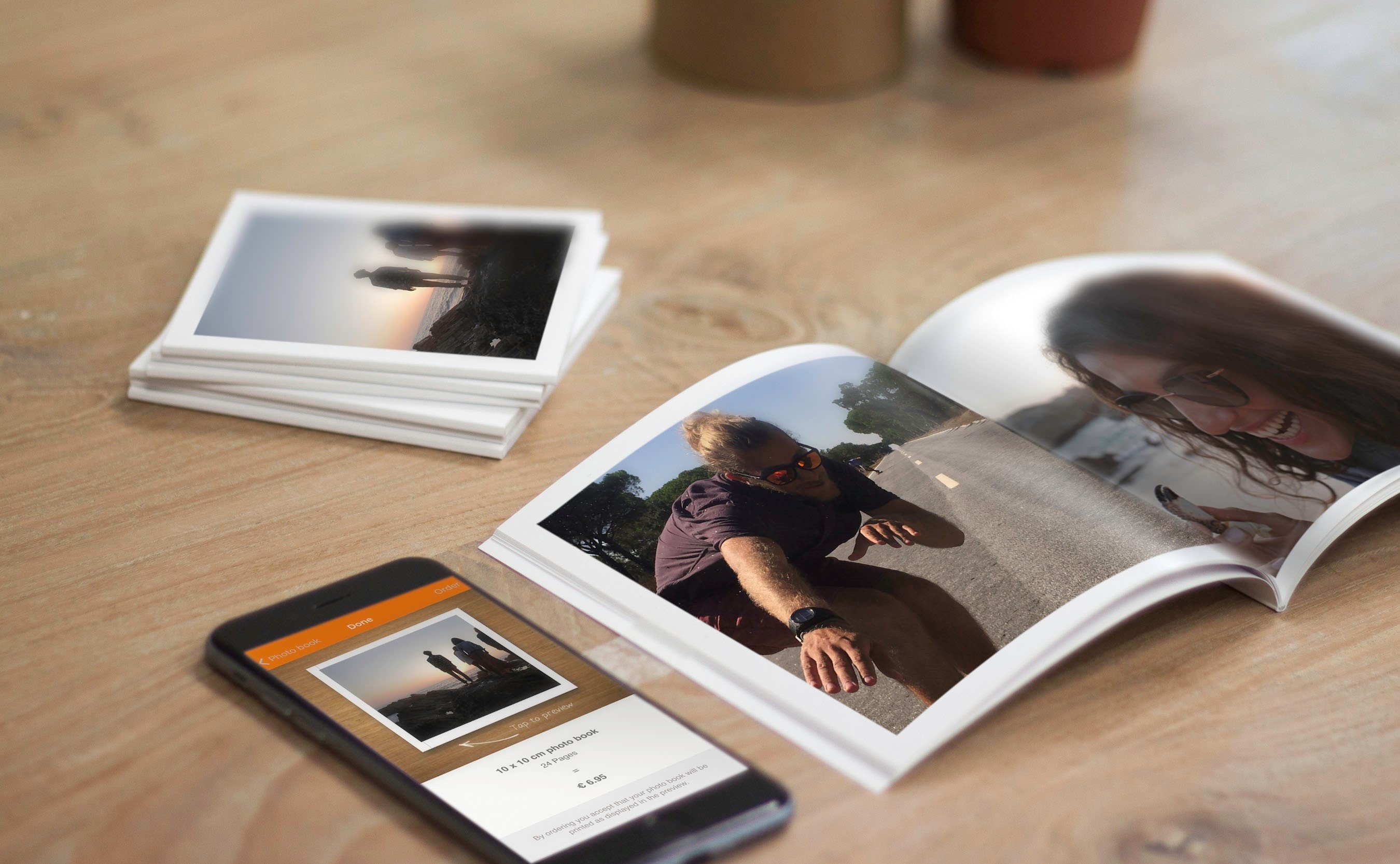 Harnessing the Power of the Cloud
They began by using RF-SMART's inventory management tools throughout the warehouse. With the receiving, putaway and picking functionalities in place, every stage of their operation could now be tracked in real-time.
Most importantly, all of their data was now stored and accessible on the cloud; this meant that Sheetal could view and respond to live issues without having to be on the premises, or connected via VPN. With better visibility, and the capacity for staff to respond to problems in the warehouse faster, albelli-Photobox worked to improve their service for their customers. "We promise the customer that they will have their delivery in two working days, so every minute counts," Sheetal said.
Another welcomed benefit is having direct access to the RF-SMART console. "Previously, we were not in control of the process or product," Sheetal said. "We had to call the technical team for any small questions." Now, Sheetal and her team manage and administrate day-to-day changes and preferences without having to contact support. "We can adjust screens according to rules or preferences for certain types of users, so that's great," Sheetal said.
The Importance of a User-friendly Solution
Having a mobile barcoding solution was of little use to albelli-Photobox if their end-users struggled to operate it. User-friendliness, coupled with fast training times for staff, were paramount factors for this growing business.
"It would previously take 2 to 3 weeks for someone to get comfortable with the system, and now it's 1 week," Sheetal said. "This, in turn, has had a measurable impact on our productivity." With less time spent on training, albelli-Photobox's staff can focus on producing and fulfilling orders.
Round-the-clock Support
When transitioning to a new platform or system, it's vital for a business to have the necessary support to iron out early knowledge gaps. Sheetal described her experience with the RF-SMART team as 'perfect', 'positive', and 'always available.' "If I needed support in the night or on the weekends, it was no problem."
In the midst of their expansion, albelli-Photobox are now rolling out RF-SMART across new locations. They are also adding new customised functionalities to their existing package.
"RF-SMART is a very user-friendly system that is up to date with the latest developments in SCM," Sheetal said. "I would recommend it to any Oracle Cloud customer."