In 2021, Crispi US was looking for a platform that could unite their siloed technologies. In their pursuit of a more streamlined tech stack, Crispi chose to implement NetSuite. However, they kept their original WMS, a third party that required manual syncing and was not compatible with NetSuite. "We realized we had too many connections," said Warehouse Manager & System Administrator McKinley Card. For this reason, Crispi US turned to RF-SMART to handle their inventory needs.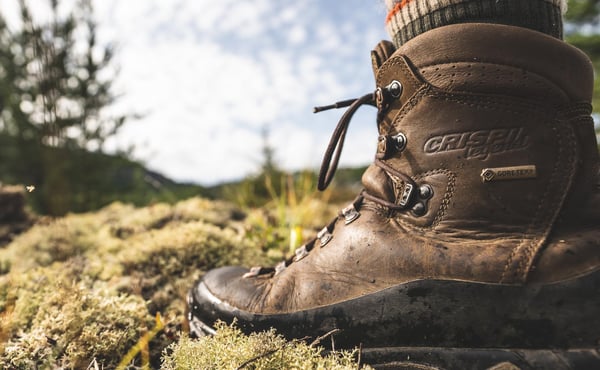 On the Hunt for a Great WMS
Due to syncing errors between their previous WMS and NetSuite, inventory inaccuracies were a consistent challenge for the Crispi US team to navigate. Because of this, Crispi US knew that their next WMS could not be a third party - and it had to be in the cloud. "Since our previous system was outside of NetSuite, it was important that our new system was native to NetSuite," said McKinley, "we needed one source of truth." RF-SMART, a built-for-NetSuite SuiteApp, fit their requirements.
A 10-Point Partnership
During their implementation, Crispi US felt like RF-SMART was there for them every step of the way. "The implementation was tailored for our business, which was a huge breath of fresh air," said McKinley. "Our implementation team answered every one of our questions, and I felt very knowledgeable about RF-SMART before we deployed." What they loved most about their implementation, however, was how knowledgeable the RF-SMART team was about NetSuite, RF-SMART, and how they worked together. This expertise was vital, and ultimately resulted in the RF-SMART implementation team making specific recommendations to improve Crispi US's warehouse processes.
The Inbound Shipments Receiving follows the NetSuite process to receive items from multiple purchase orders associated to an Inbound Shipment and creates the Item Receipt records for each purchase order. Because Crispi US takes pre-season orders from each of their retailers, they needed a way to identify which boots on incoming shipments needed to be set aside for upcoming retail orders. However, they discovered that the inventory was being marked "ready to ship" by default when the inventory needed to be held. Their RF-SMART Implementation Consultant identified that Inbound Shipments Receiving would be able to solve this problem. "Inbound Shipments Receiving allows us to split purchase orders into different inbound shipments. We might get some purchase orders on each shipment, and now we can pull from multiple purchase orders," said McKinley.
From Walking to Running with Pick Manager
Once Crispi US had perfected their receiving process, they realized that there was an opportunity to explore increased efficiencies in their picking processes as well. Their team started pursuing Pick Manager to simplify their picking assignments. RF-SMART's Pick Manager is one way to easily manage daily picking tasks in NetSuite. Managers can find and group orders together and then apply common configurable picking strategies for orders. "The impact of Pick Manager was immediately noticeable and easier for the team," said McKinley. With Pick Manager, Crispi US can effectively pick multiple orders to a wire cart. They are picking in the most efficient path, meaning there's no wasted time running around the warehouse. "Quicker and more efficient picking is the greatest benefit we've seen from RF-SMART," remarked McKinley.
Fawning Over RF-SMART
Reflecting on their time with RF-SMART and NetSuite, McKinley noted that his favorite part of working with RF-SMART is the exceptional support that he receives. "The support is awesome," he said. "RF-SMART is quick to respond, quick to address problems, and quick to fix them."
The Crispi US team loves that they feel comfortable reaching out to their Account Manager, who is dedicated to knowing their business and helping Crispi US succeed. Their Account Manager and Implementation team connected Crispi US to a host of RF-SMART resources, such as Help Documentation and the Knowledge Base. McKinley noted that his team leverages the RF-SMART Knowledge Base to help solve challenges and grow their RF-SMART Product Knowledge. "The Knowledge Base is amazing. It's laid out really well. I'd suggest any RF-SMART user get familiar with the Knowledge Base."
With all these resources just a search or phone call away, it no longer takes Crispi US three weeks or more to train their staff – instead, they can train new team members in less than three hours. Crispi US feels like they are a part of a community with RF-SMART. They attend monthly support webinars, receive regular check-ins from the RF-SMART team, and attended a User Group meeting in Salt Lake City that connected them with other RF-SMART users in the area. "I'm very satisfied with RF-SMART," said McKinley, "I would recommend it to anyone looking for a NetSuite-native WMS with wonderful support."