PSP Limited focuses on supplying architects, builders and designers with the highest quality constructions materials such as sheeting, cladding, signage, translucent roofing and vinyl film. For over 30 years, PSP has built a reputation for quality and consistency. When they implemented RF-SMART and NetSuite, Gail Esterhuyse, PSP Operations Manager, noted the solution was widely accepted without issues by warehouse staff, admin, accounts, sales and management.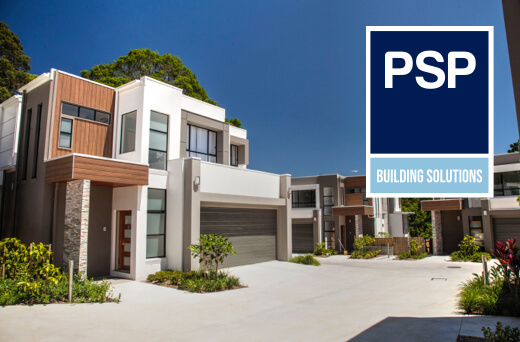 One of the greatest benefits of implementing NetSuite and RF-SMART has been an increase in inventory visibility throughout their unique processes. As PSP's suppliers are mostly overseas vendors, their team must pay special attention to procurement and ensure they can provide the correct product for a client when needed. To do so, some items are received into stock in batches, and this is recorded using RF-SMART functionality. Items may also be custom drop-shipped for a specific project, and it is imperative that this stock is not stored with similar items in case there is a mispick.

"Inventory visibility is where we've experienced the most value with RF-SMART," said Gail. "Stopping incorrect orders from going out or mispicks being added to an order and sent out has greatly impacted our business."
"Before RF-SMART, the warehouse staff spent time remedying errors and looking for stock that was not where it should have been," Gail said. "Now, we are able to say with almost complete faith that this item can be scanned and picked in a specific location. Our inventory is correct and our picking precise."

With visibility comes stock accuracy. PSP has gone from counting stock 2 times a year to implementing cycle counts with RF-SMART. This has improved confidence in what their actual inventory levels are and allows them to identify and rectify errors quicker and more efficiently.
Constructing Better Operational Flows is Easy
PSP has seen benefits of mobile inventory management across other parts of their operations as well. No double-handling of capturing transactions means more efficiency and fewer manual errors. "Some of the products are barcoded by the supplier, but otherwise it could just be done on the scanner," Gail said. "This ensures consistency in the rest of our processes."
With put away, PSP organized its 7000m of warehouse space by bin locations, which ensures picking inventory is optimized on the warehouse floor. "We used to just print manual dockets and scribble on a piece of paper to determine where to put and pick product," Gail said. "But with RF-SMART, the flow of the order from entry to dispatch is automated and way smoother. Inventory accuracy is in turn a lot better."
No Longer Chasing Paper
PSP has found an unexpected benefit of RF-SMART: Using less paper.
"Scanning reduces our paperwork quite a lot because we're not printing out pieces of paper for the warehouse staff to pick from," Gail said. "What we've done is put a screen up in our warehouse and created saved searches on NetSuite. The warehouse staff have a visual cue of what to pick off the scanners. We pick according to trucks as we have multiple trucks come in at different times of the
day, we used to have to print paperwork for each of these trucks."
The next stage of their cycle of continuous improvement will lead to the adoption of further automation and a focus on operational gains within their warehouse. "Since moving to RF-SMART, we have cut warehouse printing down to more than half," Gail said. "This is an unexpected benefit that we are thrilled with."