"A solution to manage our inventory was essential," said David Vaz, Warehouse & Logistics Manager. Knowing they would find benefits such as easier picks, stock control, and stock counts with an automated solution, David supported the executive decision to purchase RF-SMART. "If you want to expand your company, you need RF-SMART," said David.
Ship Shape Functionality
Frescobol Carioca uses RF-SMART for Netsuite UK for purchase orders and putaways, including inventory returns, stock takes and bin counts. "With RF-SMART, we know exactly the items that we put away, and they immediately become available for our retail and online sales," said David. RF-SMART allows Frescobol Carioca to control their stock and reduces human error. By scanning all items into NetSuite with RF-SMART, Frescobol Carioca employees know where all items are at all times.
Frescobol Carioca also uses RF-SMART for transfer orders for goods going to retail stores, including multiple item transfer functionality. "It's very simple. The store requests the items, the transfer order is created, and then the warehouse staff is prompted to pick the order," said David. A similar set of transactions enables stock to be transferred back to the warehouse from the retail stores. Because RF-SMART integrates to NetSuite in real-time, all transactions are seen immediately in NetSuite. "The moment you submit, the transaction shows up in NetSuite. The integration is very good, and we're quite happy," said David.
Outside of scanning functions, David uses the data from RF-SMART for better planning. David can see the upcoming sales orders that are created, when they are supposed to leave the warehouse, and whether they can complete the orders based on the stock on hand – all at a glance. Frescobol Carioca often sells kits or sets, including multiple items of various sizes. "RF-SMART recognizes the kits very easily," David said. In doing so, RF-SMART prompts users to pick items for the sets last so they are picked together. "RF-SMART organizes everything quite well," said David.
Read More: Tips for Accurate Inventory in NetSuite for Apparel, Footwear and Accessories Companies
Changing Tide: Accuracy and Service
It is clear to Frescobol Carioca that using RF-SMART has made them much faster. And while there has been an increase in overall productivity, it is the picking accuracy gains that have brought the most to their company. Frescobol Carioca is now working with picking accuracy at 99%. That, combined with increased productivity, has allowed Frescobol Carioca to reduce their seasonal staff without compromising the number of orders picked per day, saving them $40,000. "When your picking becomes accurate, you become much more efficient," said David.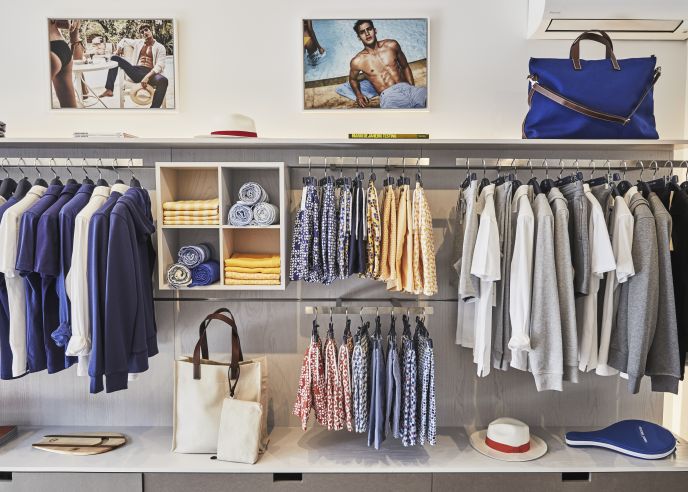 Frescobol Carioca is also confident they can keep their accuracy at 99% with RF-SMART, which will help them quickly and correctly fulfill orders, ultimately leading to their goal of happy customers. Underlying these results is the service and support from RF-SMART. Not only is RF-SMART much easier to operate compared to other systems, but the support team understands both the RF-SMART solution as well as NetSuite, David said. "RF-SMART support is very useful, and the team is quite knowledgeable."
Wanting to deepen their understanding of what RF-SMART can do for their operations, Frescobol Carioca sees RF-SMART as an advisor to help support their growth. This includes looking to move to a larger warehouse, which would allow them to increase the amount of inventory on hand. RF-SMART will play a role in this as it enables David to run a more efficient and faster warehouse.
"RF-SMART is not just an investment for the future; we are seeing the benefits now. We are seeing more and more benefits every day."