Top Challenges
Industrial Controls Solutions originally used QuickBooks, hoping to find success with a user-friendly interface that would allow employees to scan barcodes. However, they quickly realized many of their barcodes weren't being read by QuickBooks, which left them faced with several challenges. Whether it was mistakes due to human error reading part numbers or manual data entry, Industrial Controls Solutions had room to improve their inventory accuracy. Efficiency was another challenge. QuickBooks only allows one person to be in a transaction, which had a detrimental effect on the speed on the shop floor. Time consuming physical inventories also slowed down efficiency.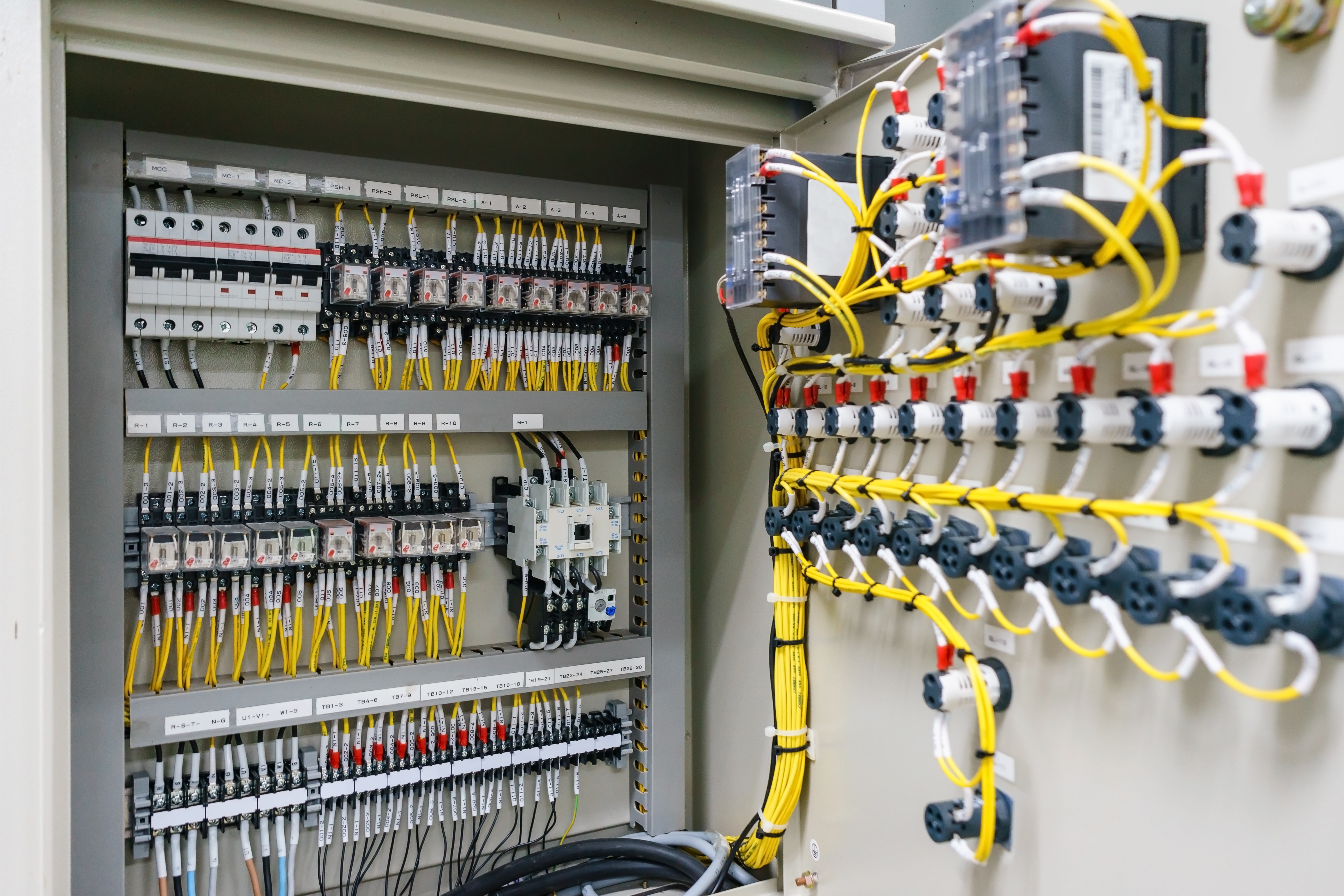 Industrial Controls Solutions decided to find a more robust WMS solution. After seeing a demo of RF-SMART, Industrial Controls Solutions made the decision to implement both RF-SMART and NetSuite to give them the full range of functionality they need.
"We chose RF-SMART because it has the most comprehensive capability for barcodes," said Cameron Davis, Operations Manager.
Comprehensive and Scalable Functionality
Industrial Controls Solutions is using RF-SMART for receiving, picking, packing, shipping and stock counts. With effective scanning across their operations, the team has eliminated mistakes from incorrectly reading part numbers. Employees scan items at receiving and then put them on the correct rack. They scan again to pick and pack orders. "We're 100% accurate on our outgoing shipments," said Cameron. This is saving Industrial Controls Solutions money as well as increasing customer satisfaction.
As a discrete manufacturer, Industrial Controls Solutions has plans to add WIP functionality via RF-SMART, something they were not able to do with QuickBooks. Industrial Controls Solutions will benefit from seeing the real-time production reflected in NetSuite. Adding functionality for lot and serialized items will give Industrial Controls Solutions full traceability. It is this kind of growth and scalability that is a primary reason Industrial Controls Solutions implemented RF-SMART. "RF-SMART is a must for scalability," Cameron said.
Real-time Inventory Accuracy
Industrial Controls Solutions is already benefitting from the real-time integration of RF-SMART to NetSuite. "The ability to log on from anywhere to see what my team is doing is really saving me time throughout my day," said Cameron. No longer slowed down by limitations, Cameron's shop floor employees can all transact at the same time – whether that's receiving, picking, packing or shipping – and Cameron sees all that data in NetSuite. "RF-SMART has increased our production 1.5x times," he said.
Cameron is seeing the biggest benefits, though, in inventory accuracy. Whereas annual inventory counting previously took three weeks, Cameron's team can complete it in 2 days using RF-SMART. "Using QuickBooks was very manual. We would use print outs and manually complete the inventory and then import the data back into QuickBooks," said Cameron. "We're seeing the most time by completing weekly cycle counts with RF-SMART." Not only is scanning inventory to complete counts faster than manual processes, but the team is saving time as cycle counts eliminate the need to count every item, every time. Cycle counting with RF-SMART also eliminates the need to cordon off sections of inventory as it is being counted. This process was inconvenient for production. With RF-SMART, this problem no longer exists.
The best part - Industrial Controls Solutions accuracy is at an all-time high of 99.8%. "If a team member does make a mistake when scanning, RF-SMART alerts them and it's easy for them to correct," said Cameron.
"If you're looking to grow and scale your business, you're going to need the accuracy and control RF-SMART provides," said Cameron. "RF-SMART achieves it all without the added supervision and physical processes it normally takes to achieve accuracy and control."