Taking WMS Out for a Test Drive
After a successful NetSuite implementation, Redcat Racing looked for a solution that would track inventory within their warehouse and import data from NetSuite to their shipping solution. "Our original solution did not provide the basic necessities well; we had constant errors," said Mike Friery, Director of Operations. These errors resulted in rescanning of orders, causing needless secondary work for the warehouse manager. Aside from errors, the relay of information scanned on handhelds to NetSuite was extremely slow. There were functionality limitations to the software as well. For instance, cycle counts were not thorough or easy to set up.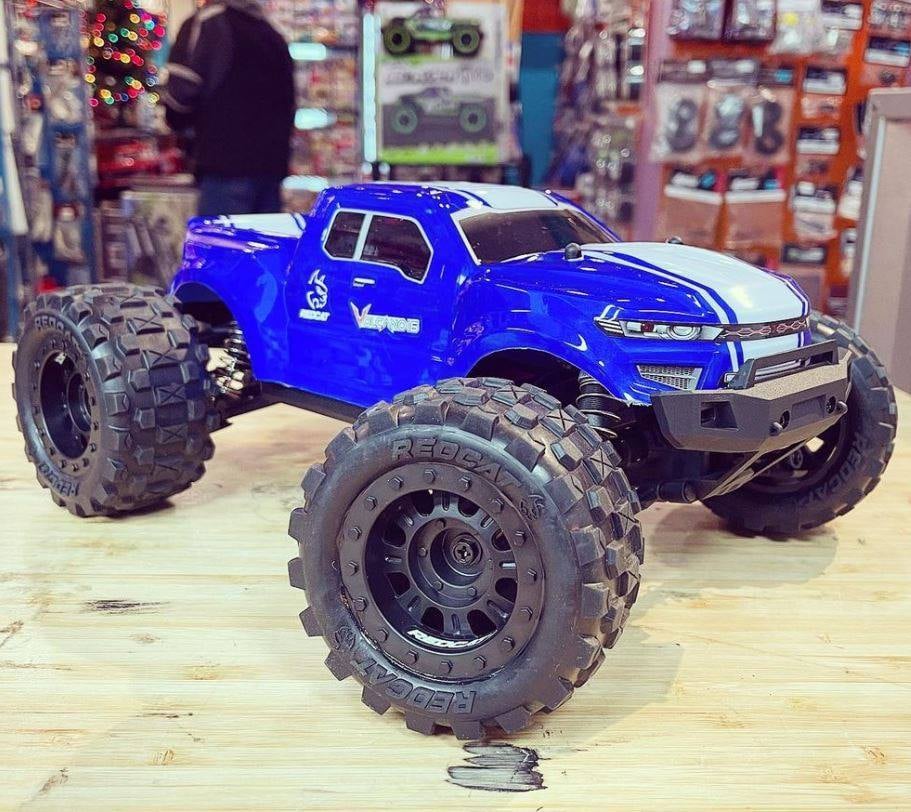 After working closely together for years, Eide Bailly understood the inventory needs of Redcat Racing and recognized that RF-SMART would be a better fit. They recommended that Redcat Racing replace their existing WMS solution with RF-SMART. Redcat Racing was confident RF-SMART would provide them functionality they previously did not have.
Change Course with RF-SMART's Pick Manager
"We are more productive and efficient with RF-SMART," said Mike. Redcat Racing is shipping more orders. Mike attributes this increase in productivity partially to RF-SMART's Pick Manager. "We can pick multiple orders at once or assign multiple orders to one picker," said Mike. They did not have multi-order picking with their previous solution.
Instead, their warehouse manager was manually sorting pick slips for either high volume large orders or small e-commerce orders. "It was a lot of manual work for my team and me," said Rich Glenn, Warehouse Manager. "Using RF-SMART Pick Manager, I'm able to sort picking tasks by weight, size, or ship date."
Following their old processes, Rich's team would pick and pack orders without any accountability to check for accuracy. Using RF-SMART and Pick Manager, orders are scanned as they are picked and prior to packing, ensuring accuracy. "This accuracy couldn't have happened without Pick Manager," said Rich. Batching orders – like small orders and next day shipping – allows Rich's team to pick more efficiently.
Increasing Speed & Efficiency with RF-SMART's Core Mobile Functionality
RF-SMART functionality is very beneficial, especially in receiving. "Our previous solution was much more labor intensive and involved manual processes," said Rich. If items did not have bins, Rich would have to manually create and assign a bin in NetSuite to receive the item. But using RF-SMART, his team can scan a bin on the item and RF-SMART adds it automatically.
The team is also saving time during the picking process. "If the preferred bin is empty, it is a lot easier and faster to look up an alternate bin on the device RF-SMART," said Rich. With their previous solution, employees would need to ask the inventory manager for an alternative location. This greatly slowed down their shop floor processes. But with RF-SMART, employees can find alternate locations with two clicks on their devices.
Another benefit - all RF-SMART transactions feature a picture of the item. This has allowed employees to catch mislabeled parts at receiving. When items are scanned at receipt, the device displays a picture of what the item should be. If there is a mistake, employees can print out a new label. This saves time by eliminating the need for the warehouse manager to correct the label. As well, it prevents shipping errors as picked items are scanned and checked as they are packed.
When it comes to counting, cycle counts with RF-SMART are much faster compared to the previous solution. Additionally, RF-SMART provides the flexibility for Redcat Racing to perform cycle counts in the manner best suited to their operation. "It was important to us to find a solution that lets us assign cycle counts based on velocity or value, which we did not have before," said Mike. Using the ABC method for cycle counting, they can count the fastest moving items every 3 months, whereas the slowest items are only counted annually. RF-SMART Cycle Counts do not interrupt the day-to-day operation at Redcat Racing, so they are saving time. Before RF-SMART, all operations would cease to allow for inventory counts.
As a Built-for-NetSuite solution, all RF-SMART transactions are reflected in NetSuite within seconds. "The speed of RF-SMART compared to our previous solution is vastly improved," said Mike. Where transactions were previously taking upwards of 90 seconds, reducing that time via RF-SMART's Native NetSuite integration has made a huge impact in the warehouse in increasing productivity.
Finish Strong with Implementation and Training
Throughout the process, Redcat Racing has benefited from the knowledge and professionalism of the RF-SMART team. "The RF-SMART hardware and implementation teams are very thorough," said Mike. After a tour of the warehouse to assess their operation, the RF-SMART Hardware team helped Mike choose devices based on Redcat Racing's needs.
The implementation services team was very helpful, answering questions and ensuring training was easy and informative. "If you know NetSuite, you know how to operate RF-SMART on the devices," said Mike. Because RF-SMART is so intuitive, training warehouse users took less than half a day. "It is easier to use than our previous solution," Mike said. "It is not clunky; the interface is so much easier and streamlined."
"RF-SMART is as easy to use as it appears," Mike said. "It is a good investment. The product really speaks for itself."

Read the full case study