Cargo Crew boasts a 43,000+ square foot warehouse that holds numerous style/size and color combinations that can be outfitted with custom embroidery. Servicing the hospitality, retail, corporate and hotel industries, this SEDEX and BSCI accredited organization sources products from suppliers that meet international quality standards for labor ethics and sustainability. As a family-led business, Cargo Crew prides themselves on building lasting relationships and treating their clients like family, too.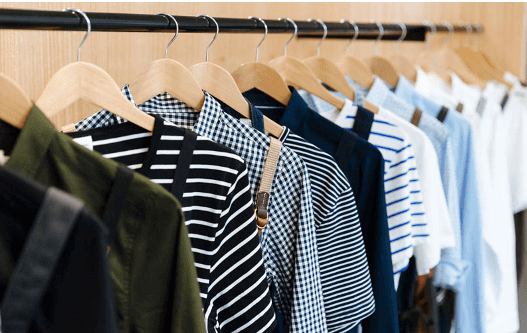 Cargo Crew began their search for an Enterprise Resource Planning (ERP) platform that could scale with their growing business. They needed an ERP that could accommodate the almost limitless color, size, and style combinations that they offer. After a thorough exploration period, Cargo Crew decided to implement NetSuite. "We're a growing business, and we wanted to put in a system that we could grow," Paul Rodgers, Co-Founder and Operations Manager, said. "We're still planning to double our size
from where we are today. NetSuite just felt right for us…it had the functionality that we needed."
Ironing Out the Inventory Wrinkles
Cargo Crew chose to align their implementation with a NetSuite Partner, Annexa, who not only implemented, but provides support, on-going advice and updates today for their NetSuite product. It was Annexa who recommended that Cargo Crew choose an inventory management partner, and Paul recalls, "Having RF-SMART built in NetSuite and not a third party was the seller for us."

The go-live went smoothly, thanks to buy in from the internal team at Cargo Crew. Paul himself acted as a super-user on the project, training other team members on NetSuite and RF-SMART. Additionally, each department had a project champion that was brought into the implementation process very early. The management team was able to pass down information to staff across the organization, ensuring that the entire team was aligned and ready for the big day. "It went smooth," Paul said. "Now we have two years of data in there, and we couldn't live without it."
A WMS Tailor Made for NetSuite
For Cargo Crew, corporate orders are often picked and customized with embroidery before being allocated to an order and prepped for shipping. With the simple RF-SMART user interface, using pictures and correct locations means that there is no manual entry and capture errors are eliminated. Since
all stock movements are done in real-time, there is no lag or inconsistencies with the data in NetSuite. If the Cargo Crew team hits a snag, they know they can count on RF-SMART support to help them through. "It is the smoothest and best support for us," Paul said. "The support team has been very responsive and very helpful."
For the warehouse team of 12 members who pick, fold and pack between 150 to 300 orders a day (or 1500-3000 items per day), barcode scanners are an integral part of their day. Cargo Crew has found that onboarding new warehouse team members is quick and easy. Seasonal workers brought in during the busy season can pick up the scanners almost immediately use the system, thanks to RF-SMART's easy to read, user-friendly interface. "The devices are used for stock counts, transfer orders, and putaways," said Paul. "Each day the pickers will come grab their paperwork, scan their dockets, and off they go."
Dressed for Success with RF-SMART
Cargo Crew has seen an increase in efficiency and accuracy since implementing RF-SMART and NetSuite "Before, we weren't using scanners at all. Errors like sending out wrong products have really dropped dramatically with scanning," Paul said.
Another benefit is being able to use data that is captured for enhanced stock analysis. "It's really important that we're getting the correct data, the correct alerts of when stock is low," Paul added.
Future warehouse plans include eliminating the use of paper pick notes, as well as setting up optimized pick routes for increased efficiency and productivity. "Without a doubt I would recommend RF-SMART to somebody else looking for a solution," Paul said. "It really works!"