Ryan Ferguson, Distribution Center Vice President, has been with SMKW for more than a decade. In that time, he has seen a wide range of inventory management technology come and go. Before implementing NetSuite, SMKW was operating with a custom AS400 system that they knew was not going to be sustainable for future growth. "We had an old custom solution, but we knew we needed to enter the 21st century," Ryan noted. With that, they moved to NetSuite and began the search for a complementary warehouse management system.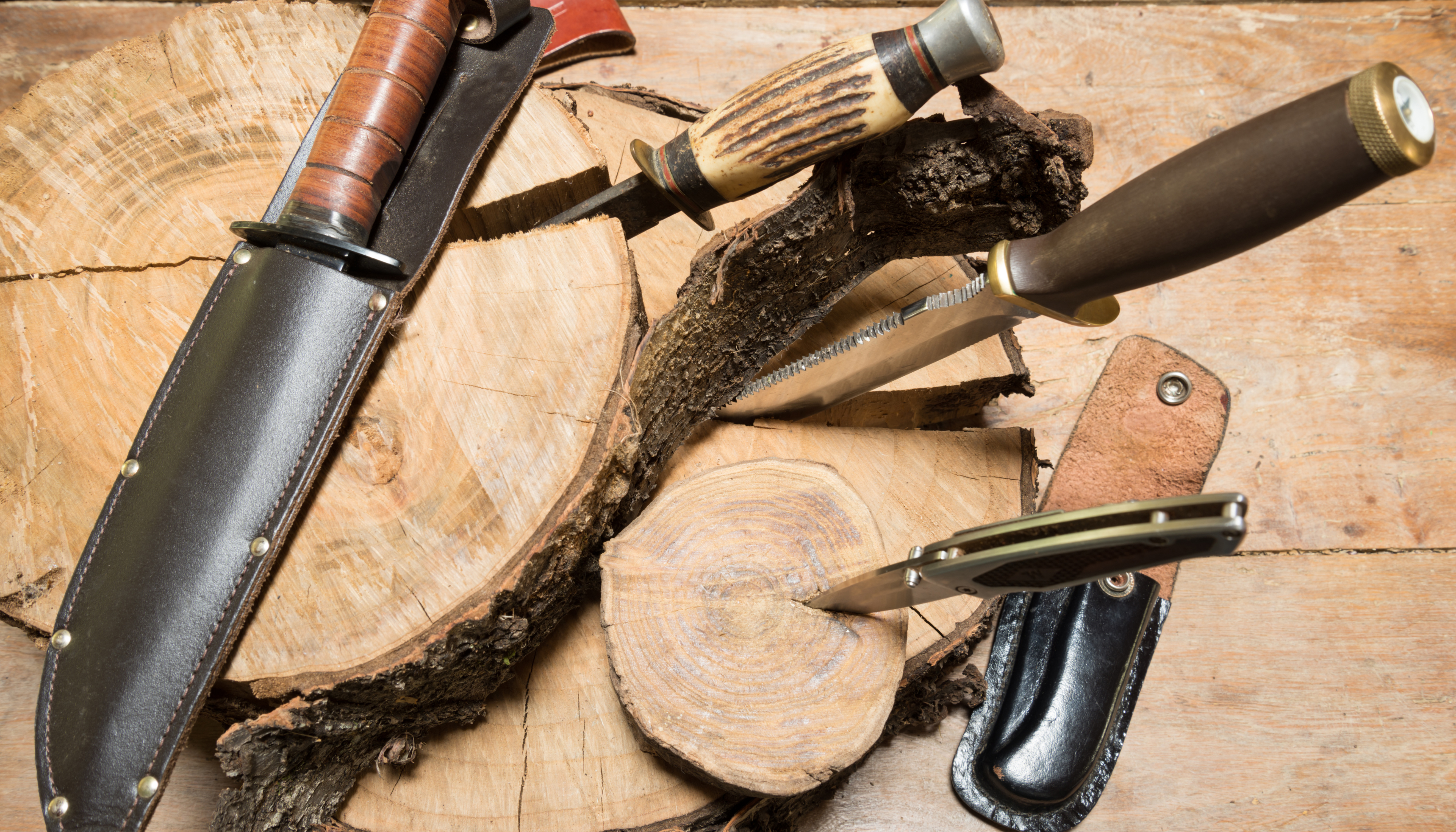 Before choosing RF-SMART for their inventory management solution, they initially invested in a different WMS. While navigating between their warehouse and storefront, they realized their original selection was not going to keep up with their growing order volumes. Looking for an alternative to facilitate this growth and provide a scalable solution, SMKW turned to RF-SMART.
Picking Power
With over 28,000
bins
in their warehouse, picking efficiency is a high priority for Ryan and his team. The SMKW warehouse utilizes a conveyor system to help workers move products through the inventory process. Once an order is received, a picker is sent out to pick the product to a tote. From there, the tote is placed on a conveyor to be checked by warehouse personnel. After it is checked for accuracy, the tote is set on a different conveyor that sends it on to shipping and through fulfillment. Due to the sheer volume of bins, having a system of operation that saves time on the picking step of this process is essential to increasing output and getting orders completed quickly.
With the help of the RF-SMART team, SMKW determined
RF-SMART's Pick Planner
would meet and exceed their functionality requirements. Pick Planner tells pickers where to go, while organizing multiple sales orders to decrease travel time, making it more efficient than traditional picking methods. With RF-SMART Pick Planner in place, pickers are now guided through the warehouse with the fewest number of steps possible. Because of this, they can navigate orders more effectively and get the correct items to the conveyors quicker than before.
Out-of-the-Box Shipping
To get maximum benefit from their software investment, the SMKW team needed to avoid other areas of bottleneck that would undo the progress made with advanced picking. Following a "crawl, walk, run" approach to warehouse innovation, shipping was next on their list of improvements. Ryan's previous third-party shipping solution did not meet the demand that they expected. A crucial factor in their decision to move to
RF-SMART Shipping
was seeing the speed of the solution through multiple
demos
. Ryan said, "I watched a few different videos. I could not believe it – it really was that fast. I was genuinely impressed." This proven speed sealed the deal, and they decided to schedule their shipping implementation just in time to meet upcoming Black Friday/Cyber Monday needs.
The RF-SMART implementation team was able to accommodate this timeline. Due to RF-SMART Shipping's no-code Rules Engine, the implementation was much easier to navigate than their previous solution - proving that RF-SMART Shipping not only operates fast but implements fast. The SMKW team was able to lean on RF-SMART's warehousing experts as well as the RF-SMART Shipping Rules Engine's inherent structure to create a well-fitted, scan-driven shipping process.
Easy to Adopt Solution
In addition to its implementation, the SMKW team found that
RF-SMART Shipping's easy-to-use interface
was a great fit for their team, making employee training quick and painless. "Anyone is just seconds away from never having shipped before to printing out a shipping label," Ryan said. "This is our fourth different shipping program in ten years, and it is by far the most user-friendly." Being able to train their shipping experts in under a minute was hugely impactful for their operations. The barcoding-led process allowed their team to fully adapt to this new solution in record time.

The warehouse team also needed this easy training process to work for seasonal hires with limited warehouse experience. During their peak season, SMKW has anywhere from 15-20 additional workers join their team to meet increased demand. This was a consideration when choosing to go with RF-SMART Shipping. SMKW can now put seasonal workers at the end of the shop where the product is shipped out, trusting that the parameters they have set in RF-SMART Shipping will guide even the newest employees to success. This also safeguards the time of the employees responsible for training new hires and keeps them from spending hours training new team members.
Results That Hit the Mark
In their time using RF-SMART Shipping, the SMKW team has seen productivity increase in a myriad of ways. Their previous shipping solution was limiting their bandwidth significantly, dramatically decreasing the number of orders shipping out the door per day. With RF-SMART Shipping complementing their RF-SMART inventory management, they are now shipping packages three times faster than their previous software.
"From the time we scan the invoice, populate the screen with our shipping information, pick the carrier, and generate a label – it's all done in seconds," stated Ryan. This speed has allowed more packages to exit the warehouse faster, creating a more seamless customer and warehouse worker experience.
By shipping products faster, they have seen an increase in labor productivity. SMKW has saved a full-time worker's hourly equivalence through the adoption of RF-SMART Shipping. Furthermore, their team was able to decrease workload to improve worker experience while keeping up with daily output goals. These seconds add up to minutes, which ultimately culminates in hours of saved labor, providing a fast return on investment.