The first winning move was to implement NetSuite, but with a few holes in their receiving and inventory counting processes, WrestlingMart began looking for additional functionality. Based on the coaching of their NetSuite consultant, WrestlingMart chose RF-SMART as their inventory management solution. "RF-SMART is the best solution we've used to count and receive inventory," said David Applegate, CTO of WrestlingMart.
Double Elimination: Paper Receiving and Counting
For WrestlingMart, their inventory takes center circle, but they struggled to count and receive their vast inventory. Prior to implementing RF-SMART, WrestlingMart tried various methods and were constantly trying to find a better way to take control of their inventory.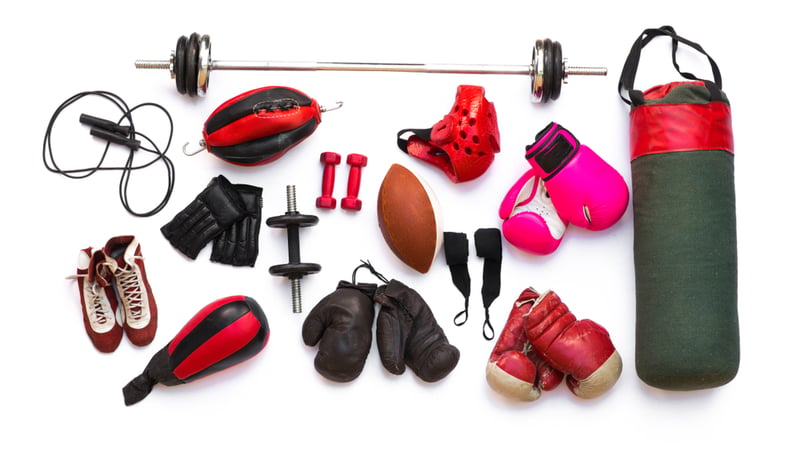 "We knew there had to be something else out there," says David. By examining some of their competitors' processes to achieve extreme accuracy, WrestlingMart realized that in order to stay competitive, they would have to add scanning and barcoding in their warehouse. Eliminating all paper-based processes in their warehouse, from receiving to cycle counts, would be paramount to achieving success.
"We wanted an agile solution that would let us receive and count quickly and accurately," says David. WrestlingMart knew that in order to manage their inventory, they would need to receive orders correctly, and perform routine inventory and cycle counts quickly, efficiently and accurately. This would avoid the downstream ramifications they were previously experiencing.
"With RF-SMART, there's no holes in the functionality. We're not missing out on online orders or losing sales in the showroom," David said. "Our inventory is the most important asset of our company, and RF-SMART ensures it is correct and manageable. We have seen a decrease in errors so that we are now error-free and significantly faster."
Bonus Points: Error-free and Speed
With RF-SMART, WrestlingMart no longer experiences errors associated with manual processes and manual data entry.
"Thanks to RF-SMART, we are error-free," said David. "The approval process within RF-SMART brings accountability to who's completing the work and ensures they are correct." Along with receiving inventory correctly, cycle counts have improved. "I love the checks and balances in the cycle count procedure," David said.
WrestlingMart has also seen a decrease in the time it takes to complete tasks. By spending more than 65% less time on receiving and counting, WrestlingMart is able to focus on other areas to drive growth.
For this starter company that is experiencing tremendous growth, the extra man time has made a huge impact on the bottom line. "We're now able to spend more time on other activities that directly impact revenue," David said. "RF-SMART and NetSuite have given us the tools necessary to allow our company to grow."
Pain-Free: Implementation and Support
"The implementation was painless," said David. "What's more, our warehouse staff love it." David's staff appreciates the incredible ease of use with RF-SMART.
When evaluating solutions, it was mandatory for WrestlingMart to find a solution that would be easy-to-use, hassle-free and perform as expected. From David's perspective as CTO, the best part of RF-SMART is that it is worry-free. "I don't have to spend any time thinking about RF-SMART, and that's a very good thing," David said. "The usability is tremendous, and RF-SMART has done an incredible job of making it mistake-proof to use, from the point of view of the warehouse staff."
Training has also been painless - taking less than an hour to train a new user. A must-have for WrestlingMart is that they are able to teach new employees how to do cycle counts quickly, and thanks to RF-SMART, they have been able to do just that.
The facet of RF-SMART most important to WrestlingMart is the service and support provided. "The manner in which RF-SMART accommodates and advises us in how best to use the product sets them apart from anyone else out there."