As both an eCommerce and B2B wholesaler, BUILT is always looking for ways to get their highly sought-after products into the hands of their many customers. As their business expanded, they made the choice to invest resources into software to scale their operations.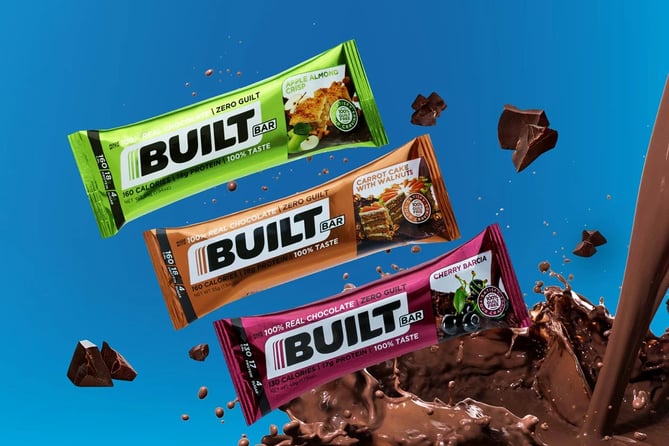 Choosing NetSuite as their ERP was the first step in securing a more efficient digital stack. As they explored the expansive world of NetSuite supply chain applications, they went on the search for complementary warehouse and label printing products. After considering the various options, they chose RF-SMART's WMS and
SummitIT
, RF-SMART's printing solution, to maximize their warehouse output and create an efficient supply chain that worked seamlessly with their ERP.
Growing with RF-SMART's SummitIT
With 82,000 square feet of warehouse to cover, labeling and printing were huge needs for the BUILT team. An effective printing solution would maximize NetSuite data in their warehouse, while complementing existing labeling processes. As Sam Holmes, BUILT Director of IT, reviewed many different labeling applications, he enlisted the help of a NetSuite partner to offer guidance. With capabilities including label and document creation, printing, and management, RF-SMART's SummitIT is a leader in the label printing industry and the right fit for their functional needs. "We started vetting several different programs and SummitIT came out on top," said Sam.

Beyond having strong functionality, the BUILT team was looking for a label printing solution that was designed with best practices in mind, further extending the capabilities of NetSuite. SummitIT was found to be a product-backed by highly knowledgeable consultants that could work together with their NetSuite implementation partner. "Our NetSuite partner worked with RF-SMART's team from the very beginning. Together they walked all way through the technical side and removed all the barriers that we had in NetSuite, and that worked very well." This detailed, hands-on approach to implementation was exactly what the team needed to solidify a strong printing process.

The RF-SMART team first created customized shipping labels for the fulfillment piece of BUILT's warehouse. Leveraging fields directly from NetSuite, SummitIT pulls the label information to create a packing slip, and then creates an exterior label that will be placed on the outside of the box. This allowed their team to verify shipment accuracy while ensuring the appropriate information was communicated during the shipping process.
Supportive Solution
Overall, working with RF-SMART proved to be an extremely positive part of Built Brand's technology transformation. RF-SMART's proactive approach to problem solving was a strong indicator that their solution would be able to grow with BUILT's needs. Sam said, "SummitIT by RF-SMART really delivers on what they offer, and they're proactive in what needs to take place."

BUILT identified a specific need that SummitIT could fill, but they needed assistance with the set up. RF-SMART's SummitIT team jumped in and worked with BUILT to ensure their new packing list was configured in the optimal way to leverage NetSuite to streamline their processes even further. "We wanted to utilize SummitIT more, and they were quick to help us set up a packing list to make our processes even smoother," said Sam, "Their support configuring the packing list was the best thing that's happened with SummitIT in our warehouse."

Sam and his team were highly pleased with the level of customer support RF-SMART offered. "The RF-SMART team knows their product extremely well. There were never any challenges that they couldn't address. Their turnaround time on support is minimal," said Sam.
Full Warehouse Suite
With RF-SMART's SummitIT leading the way in all things printing,
RF-SMART's WMS
was able to optimize their warehouse processes with a comprehensive inventory management solution. RF-SMART's WMS is a Built-for-NetSuite warehouse management software that offers barcode scanning-led traceability from receiving to shipping. The marriage of these two solutions has helped take BUILT to the next level with their supply chain processes. "Our system used to communicate in a very convoluted way. RF-SMART changed that to make it more streamlined," said Sam.
BUILT uses RF-SMART's products throughout their receiving, putaway, and picking process. Because they are in the consumable product space, they must accommodate multiple expiration dates. RF-SMART guides their warehouse team using first-in first-out (FIFO) picking logic. "Without RF-SMART, it was all pen and paper. We weren't intentionally planning around lots," said Sam. Now, RF-SMART tracks their lots and pick the oldest stock first, utilizing the available inventory strategically.
As the company continues to grow, BUILT plans to grow their relationship with RF-SMART as well. Sam said, "We have streamlined the movement of all materials throughout the whole facility using RF-SMART. Now we know where everything is at any given time."