Palmetto State Armory builds firearms for the blue collar worker. Palmetto State Armory has its website, seven retail locations, and its own personalized firearms brand. Previously using an ad-hoc group of systems to track and report, Palmetto State Armory had their sights set on a solution that would aid their continued growth and dedication to provide quality products and excellent customer service.
Recalibrate ERP with NetSuite
"We were experiencing system issues," said Bob Bell, Director of Applications. "What we were using was not user-friendly and upgrade costs were too high to maintain."
What's more, the ERP integration was prone to delay, errors and often not synchronized. Their lack of visibility into how each store was operating resulted in inaccurate information and complicated planning and decision-making. Wanting to move to a Cloud-based system, Palmetto turned to Explore Consulting to purchase NetSuite and assist their organization in implementation. They now have clear real-time visibility into budgets, spend less time on manual billing processes, and have the capability to calculate allocations dynamically using statistical accounts.
"NetSuite lets us scale very quickly where we weren't able before," said Bob.
Aim for Accurate Inventory Counts
When the CFO approached Bob with the requirement to count all retail stores within a two-month time-frame, Bob wasted no time and reached out to Explore. As an Explore partner, both Bob and the team at Explore were confident that RF-SMART was the right fit to handle any WMS needs, including cycle counting.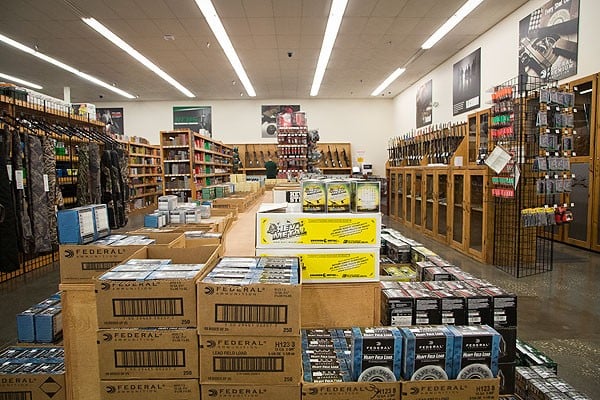 "Within two weeks of implementing RF-SMART, we had accomplished a full wall-to-wall inventory at every location," said Bob. "We've never done an inventory count that quick or that accurate. Inventory accuracy is now the best it's ever been. Inventory inaccuracy was in the double digits last year. But now with RF-SMART, it's less than 2%."
Accurate inventory means that Palmetto is able to put the product online to sell with confidence and certainty. By pulling transaction times and identifying problem areas, Palmetto is increasing efficiency across the board.
"With RF-SMART, we have full traceability from who picked an order to how long it took to be packed. This allows us to examine internal inefficiencies. This wasn't something we had prior to RF-SMART," said Bob.
Hitting the Bulls-eye
The new capabilities have vastly improved Palmetto's reporting and streamlined their repair process in NetSuite. NetSuite doesn't hinder their daily operations, and their daily transaction volume limit is much higher. This gives Palmetto greater visibility on their inventory, reducing the number of supplies needed on-hand to support their customer sales demand.
Additionally, Palmetto has become more efficient and is now shipping more orders per day using RF-SMART. Because pickers are able to spend their time picking, Palmetto is getting more orders out in their normal business day than they previously could in two shifts.
Beyond increased efficiency, Palmetto is now confident their inventory is accurate. Firearms are serialized and federally regulated, which requires Palmetto to know where every serial number is on premise at all times. With their old systems, Palmetto was experiencing errors locating by serial number due to manual typing errors.
"With RF-SMART, we just scan the serial number on the box and it removes all human error," said Bob.
"Since implementing NetSuite and RF-SMART, we're able to focus on optimizing our business," said Bob.