Becker Safety & Supply is a wholesale safety supply business, equipping the oil and gas, emergency services and janitorial industries. With both distribution and retail channels, Becker offers a variety of ways to serve their customers. As a growing business, the company made a move away from manual paper processes to NetSuite and a warehouse management system in 2016. NetSuite provided a platform for growth, but their initial WMS did not.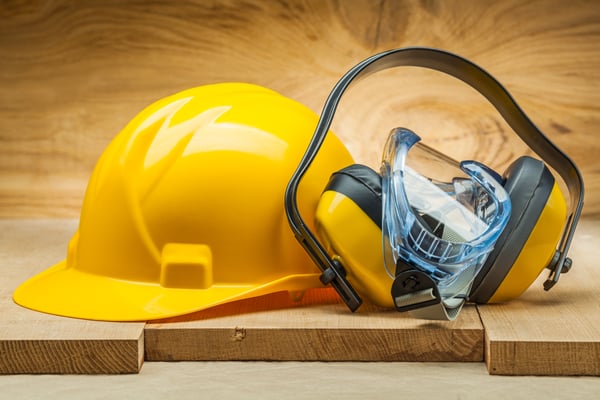 "Our previous solution also created a lot of logistical issues at receiving because it did not allow for receipts from the mobile device. "There was a lot of data discrepancy between what the scanners were telling us and what was in NetSuite. We ended up with a lot of errors because of this," said Clint Swain, Systems Coordinator. The system was also very clunky and not user-friendly.
Making the Switch to RF-SMART
After evaluating several other solutions, Becker Safety & Supply decided to replace their existing solution with RF-SMART's WMS. "A primary reason we chose RF-SMART was due to its ease of use," said Clint. "A quick glance at a mobile device gives my employees a good clue as to where they are on an order."
From the view on a mobile device, employees can quickly determine if picked items are ready to be shipped. The color-coding RF-SMART provides to keep picks accurate is easy for new employees to learn, and the prompts from RF-SMART have eliminated employees retracing their steps through the warehouse or hunting for missing items.
Additionally, RF-SMART functionality for receiving – all on a mobile device instead of at a PC – has eliminated the bottleneck Becker Safety & Supply was previously experiencing. The ability to receive multiple POs and allow for multiple employees to work simultaneously has transformed their purchase order receipt process while decreasing the errors Clint was previously seeing at receiving.
"RF-SMART has increased the efficiency on the floor. Employees no longer must stop what they're doing, look data up in NetSuite from a desktop and then go back and start their task over," said Clint. "We can see RF-SMART updating NetSuite."
Reliable Functionality
RF-SMART provides functionality to capture serial numbers when items are scanned and then
assign those items to bin locations specifically designated for serialized items, a necessity for supporting the oil and gas industry.
With these items updating in NetSuite in real-time, Becker Safety & Supply employees can now pick and pack orders quicker. Viewing the Picked Bin in RF-SMART gives employees full visibility into their inventory. "Because of the picked bin and the real-time updates to inventory, we are not over-promising product to customers. That's a big win for us. So is the reduction of safety stock." said Clint.

Label printing on the fly has also increased efficiency. "It's so much faster now," Clint said. "My employees just hit 'print' from the device, apply the label and they're on to the next task."
Clint also takes advantage of the tools RF-SMART has for administrators. The dashboards allow him to see who's logged in, what functions they are using and how long they are idle – helping Clint determine activity level on the floor at a glance. "It also helps me trouble shoot their questions. When they are having trouble with a task, I can use the dashboard to see what they were doing before the problem began," said Clint.
No More Discrepancies
One of the biggest benefits implementing RF-SMART has been the ability to eliminate physical inventories, which in the past required shutting down all operations for several days. Using RF-SMART, Clint's team completes stock counts daily, with all items being counted on a 90-day rotation.

"RF-SMART cycle counts have improved inventory accuracy by at least 10x," Clint said. Prior to RF-SMART, there were constant inventory adjustments, which negatively impacted Becker Safety & Supply's bottom line.
RF-SMART's picking and packing functions have improved order accuracy. "I know our orders are going out correctly. That's a huge deal because it effects our customer satisfaction and retention," said Clint. Using RF-SMART, picking accuracy is now at 99%.
No longer spending time correcting mistakes, his team can focus on getting more orders out. "It's been a chain reaction. Picking accuracy leads to more order picked, packed and shipped, which increases our cash flow," said Clint.
"RF-SMART is reliable, and that's a big deal for us. It was so hard to work with inaccurate information as we did with the other system."
Superior Support
The team at Becker Safety & Supply knew they were off to a good start with their RF-SMART experience when their implementation went very smoothly. They have been equally impressed with the level of customer service they receive from the RF-SMART Support team. "I can't say enough things about RF-SMART Support," said Clint. "Anytime I have contacted RF-SMART Support, they are willing to jump in and figure out the issue."
For this busy growing company, they now get to spend their time managing other aspects of growth and put their inventory management solution to work for them.