Jo-Kell, an electrical distributor that primarily sells power and control equipment for military and commercial marine and industrial markets, was looking at leaving behind a cumbersome green screen application for the ease of NetSuite. "We wanted to consolidate into one system. For us, that's NetSuite," said John Kelly, Business Process Manager for Jo-Kell. "Additionally, our president was pushing for barcoding or a WMS system to track both inventory and error rates." To accomplish this, Jo-Kell looked to implement a WMS lite solution.
A Stalled WMS Implementation
"We wanted everything integrated into NetSuite, so we looked for first-party solutions or solutions that are NetSuite native," John said. Choosing a solution they thought met these criteria, Jo-Kell began implementation. "It was supposed to be a short implementation. But as it dragged on, there was still no end in sight," John said. "Even though we had already invested so much in the project, we realized we were wasting our time." It was at this juncture that Jo-Kell began to pursue alternatives.
After some initial research, Jo-Kell found several different options to replace the WMS solution. However, RF-SMART was the only solution with all the components Jo-Kell required.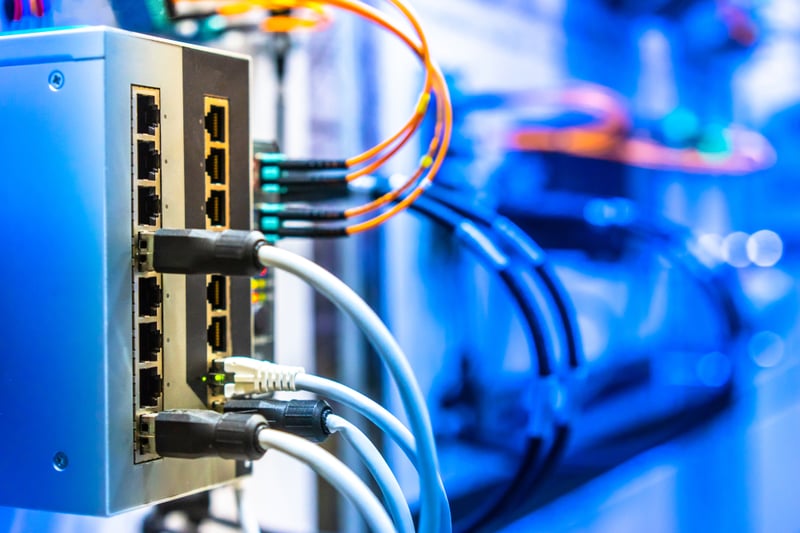 "They realized that despite the money invested in the first solution, RF-SMART was so much easier to use that it would be beneficial to stop the implementation and go with RF-SMART. We uninstalled what was in place from the other system, and within a week, we were fully up and running with RF-SMART," John said. "It was very impressive how quickly we went live with RF-SMART. It is so much easier and faster to configure. Everything about it is geared towards working with us, and not us having to adapt to a system."
The Power of Efficiency
They began by implementing scanning to move away from keying in information from the packing slip and manually verifying all items were received. With RF-SMART, they simply scan the barcode with a handheld device.
"RF-SMART has eliminated one of the biggest issues we were experiencing, and that is what to do with the items we receive," John said. "With RF-SMART, our employees now know at the time of receipt whether the items go on the shelf or if they're going to staging. They know what action to take because RF-SMART prompts them via the handheld device."
Amp Up Accuracy
Using handheld devices, RF-SMART prompts employees and then stops them if they make a mistake. "Before RF-SMART, when our employees had to key the barcode numbers into NetSuite, they would often key in the incorrect item number. With RF-SMART, we have eliminated those errors. By scanning the receipt and using RF-SMART to verify the UPC to the data in NetSuite, we have seen a huge boost in accuracy."
Also boosting accuracy and productivity has been RF-SMART's cycle or stock count functionality. "RF-SMART keeps us on track and on schedule for doing regular stock counts. This never happened in the past," John said. Employees are able to toggle between cycle counts and regular activities without affecting the accuracy of the cycle count, or the efficiency in the warehouse.
Real-time, accurate reporting is another benefit of selecting a Native NetSuite solution. "Previously, I had to rely on others to run a report for me and then wait. Those were reports were only mostly accurate at best," said John. "But with RF-SMART, I have accurate views simply by refreshing my dashboard."